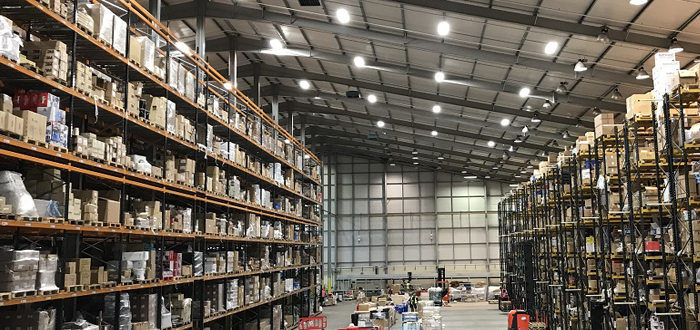 Interest-free Carbon Trust loan helps truck dealer enjoy instant energy savings.
WG Davies, MAN Truck & Bus UK Ltd's main dealer in South Wales, has recently upgraded the lighting at its Cardiff, Swansea & Tenby storage facilities with energy efficient LED luminaires supplied and installed by Leicestershire-based energy-saving lighting specialist, Ecolighting Ltd.
The switch to LED technology at the three sites will result in an average of 76.6 % annual energy saving for WG Davies which means that the company's yearly energy bill will drop by an average of just over£8,000 per site.
The business case for switching to energy-saving lighting was made even more compelling for WG Davies by the fact that the company qualified for an interest-free loan from the Carbon Trust.
Private sector SME's based in Wales that can demonstrate an acceptable credit history and have been trading as a Limited Company for a minimum of 12 months (or Unincorporated for at least 36 months) can apply for interest free, unsecured loans of up to £200,000 from the Carbon Trust to replace existing equipment with fossil fuel saving alternatives.
"While, for most companies, the installation of energy efficient lighting will deliver a very swift return on investment, one of the main barriers to businesses implementing energy efficiency projects is the availability of finance," says Ecolighting's sales director, Steve Gardner.
"For businesses based in Wales that qualify for an interest free loan from the Carbon Trust this barrier is removed and finance is not an issue," he adds.