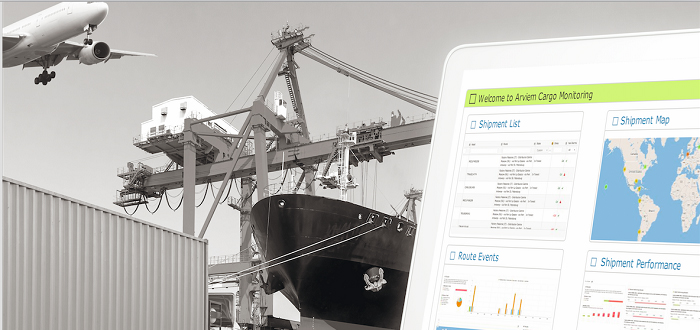 How will IoT revolutionize carbon footprint monitoring in the supply chain (56).
Sustainability initiatives are gaining momentum. As many key stakeholders such as customers, investors and employees are showing an increased interest in monitoring the business practices of organizations with regards to sustainability, many forward-looking companies are recognizing that sustainability is beneficial for all; it is good for the planet, appreciated by consumers and investors and leads to cost savings and improved brand image.
Nearly 6% of the total volume of greenhouse gases generated by humans are due to the flow of products to consumers. Research shows that supply chains can be responsible for up to four times the greenhouse gas emissions of a company's direct operations, while transportation is the 2nd highest emitter of greenhouse gases worldwide as reported by Eurostat.
The World Economic Forum estimates in its Supply Chain Decarbonization report that the logistics and transport sector has a carbon footprint of around 2,800 mega-tonnes. In absolute terms, road freight is the greatest part, at around 57% of the total, with ocean freight some way behind at 17%.
Distance does not simply equal a higher carbon footprint
It is also important to consider when calculating carbon emissions in the supply chain that different forms of transportation produce different amounts of greenhouse gases per every ton of goods shipped one mile. In comparison to cargo ships, freight trains produce 1.6 times as many emissions; trucks 10 times as many emissions; and international air freight 47 times as many emissions when moving a ton of goods one mile. Therefore, measuring only the distance a certain product travels might result in misleading figures; "Distance does not simply equal a higher carbon footprint," says Simchi-Levi a professor in MIT's Engineering Systems Division and Department of Civil and Environmental Engineering.
You can't improve what you can't measure
Considering that transportation represents such a significant share of greenhouse gas emissions in the supply chain, it is crucial for organizations to account for the impact of their logistics processes in the environmental analysis of their supply chains. Companies understand that lowering the carbon footprint in their supply chain can not only substantially contribute towards the company's sustainability initiatives, but it has also quantifiable business effects such as lowering operational costs. To find out where carbon emissions are concentrated in the logistics chain and develop and put in place reduction plans, organizations are in the need of quality metrics and assurance. However, measuring the complete carbon footprint across a global supply chain is challenging, it is a complex task that is time and resource intensive.
How IoT can help
For companies that decide to actively manage the carbon footprint of their supply chains, this is an exciting time. The growth of the amount of interactive IoT devices and various sensors that are exchanging information about their environment is prevalent in many industries. The rise of IoT (Internet of Things) technologies opens up new possibilities to monitor, analyze and manage the carbon footprint across the supply chain, including in places or at levels of detail not possible before. According to Ernst & Young, "technology helps companies get a better understanding of the current performance of their suppliers, track frequently and benchmark performance over time … and ultimately improve processes and increase margin."
Carbon footprint monitoring solutions involving IoT sensor devices offer unprecedented visibility into the environmental impact of the movement of the goods across the supply chain. Unlike other solutions on the market, IoT based solutions offer a more accurate reporting of carbon emissions as IoT enabled carbon emissions reporting is calculated based on effective transport data instead of the less accurate planning data. As the IoT monitoring devices are riding along with the cargo, companies can analyze emissions on a shipment level, use the collected data to make key business decisions, reduce energy use and lower the carbon footprint of logistics operations.
Reducing greenhouse gas emissions through better supply chain planning
The detailed emissions reports help companies in designing, managing and operating the supply chain while keeping the effect of various activities on carbon emissions in mind.
Thanks to the data collected by the monitoring devices clients have the possibility for load optimization and transport planning; moreover, they can optimize the utilization of various transport modes in their supply chains and analyze the performance of their carriers and third party logistics providers. This not only provides business intelligence but also saves money while lowering the impact of transport on the environment. IoT enabled carbon footprint monitoring solutions help companies to improve decision making when evaluating and developing less intensive supply models to reduce energy use and lowering the carbon footprint.
About the Author:
Stefan Reidy is a leader, a proud father, a supply chain enthusiast and a visionary aiming to build the 'Google of Trade'. He is the CEO of the Swiss Arviem AG, helping manufacturers, exporters and importers to reveal inefficiencies in their supply chains, to get back in control and to start to actively manage their supply chains instead of experiencing it. The smart insights provided by Arviem's real-time cargo monitoring service empower supply chain professionals to improve their trade management and supply chain operations while avoiding the costs of developing their own solution or the need to invest in devices, hardware, software and staff.