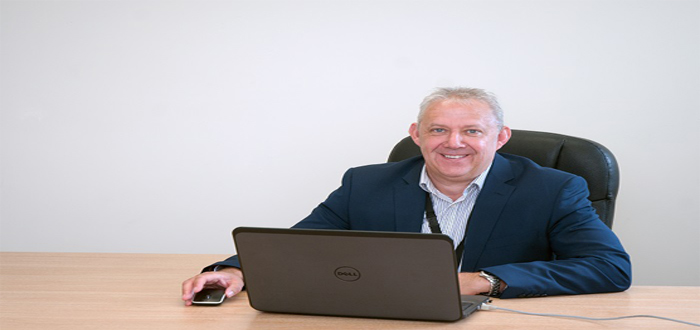 In light of the post-Brexit employment landscape, it's more important than ever for companies in the logistics space to strive to ensure that their workers happy, loyal and engaged, says Mark Elward, managing director of DK Fulfilment.
According to a recent report by the Recruitment and Employment Confederation (REC), EU nationals make up seven per cent of the total UK workforce, but they account for 18 per cent of the people working in the warehousing and logistics sectors.
Of course, labour and skills shortages have been a problem for the UK logistics industry for a long time, but there is no doubt that the issues have been exacerbated by Brexit and the subsequent fall in the value of the pound which is prompting something of an exodus among the Eastern Europeans on which our sector has relied for some years.
And recruiters are warning that it will be "impossible" to find enough Brits to fill these roles, with UK nationals both seemingly unwilling and unable to fill the void that will be left.
So, in light of the fluid post-Brexit employment landscape, it's more important than ever for companies in the logistics space to strive to ensure that their workers happy, loyal and engaged.
It is, perhaps, a cliché, but a company's staff are, without doubt, its most important asset. And, in a labour intensive order fulfilment business such as DKF this is particularly true.
At DKF we take staff welfare very seriously and, as a result, I believe we have a happy and productive workforce that is eager to contribute towards helping our company achieve its goals.
An inclusive and diverse programme of social activities and other fun and moral boosting gestures is helping us build a real bond and team spirit throughout our business.
At the start of each quarter, all workers attend a resource planning meeting at which our targets for the coming period are discussed. Once the 'business mapping' has been agreed and understood we then go on to talk about the social activities planned as well as performance-related perks and bonuses that staff will receive for their efforts.
The social activities that we have introduced include sailing trips, family barbecues, fishing competitions and five-a-side football tournaments and all have helped create a real bond among workers at all levels of our business.
And small things have a real impact too. For example during the summer, management donned aprons to cook and serve the workforce lunch – which, from the feedback we have had, went down very well.
By getting people at all levels of the business involved our aim is to help employees feel valued and happy and when workers feel that they are an essential part of the team, they are more productive and willing to go the extra mile for their customers and co-workers.
Additionally, studies show that engaged employees miss less work and are more supportive of changes and willing to make them happen.
Our statistics certainly support this view: since we established our staff welfare programme absences are down by 22 per cent and productivity is up by 14 per cent.
In my experience, customer-focused companies in the logistics sector often overlook the needs and well-being of their staff. They are wrong to do so. By respecting, rewarding and listening to your staff, you'll be giving them the motivational push they need to stay loyal and committed to your company's objectives. Conversely, when people feel unmotivated or undervalued, the company suffers.
While there is currently a lot of chatter about the increased role that greater warehouse automation might play in filling the gaps left by the dwindling force, for the foreseeable future, logistics is still very much a people business. Any 3PL that forgets that, does so at its peril.