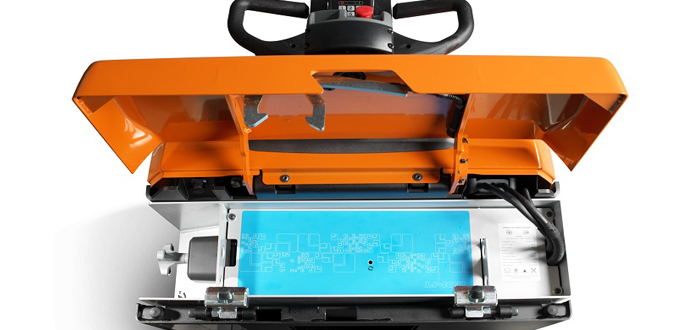 Toyota presents in-house lithium-ion battery solutions.
After offering forklifts equipped with lithium-ion batteries for many years, at the LogiMAT fair in Stuttgart on 13-15 March, Toyota Material Handling is showing its new in-house lithium-ion battery solution that will widen its range of Li-Ion solutions from Toyota.
 Since the launch of its lithium-ion range in 2013, Toyota Material Handling Europe has been one of the industry-leading providers of lithium-ion powered forklifts. In 2016, the existing range of powered pallet trucks and order pickers was vastly expanded. Since then, customers have been able to choose from a wide range that also includes powered stackers, reach trucks, towing tractors, and a counterbalanced forklift.
Over the years, customers have been able to enjoy the benefits of lithium-ion. The batteries allow for opportunity charging, eliminating the need for battery change, spare batteries or charging areas. On top of this, the solution is significantly more energy-efficient, reducing CO2 emissions as well as energy costs. Li-ion batteries also don't require maintenance, for maximised uptime and productivity in customers' operations.
Putting Toyota's group competence to practice, the lithium-ion battery solutions will result in a modular setup of the batteries. This means customers can obtain the right battery size compatible with their operations. And no matter the size of the operations, the in-house solution comes with a quick payback, making it interesting to use in all types of applications, big or small. Customers can also rest assured with an extended warranty of 7 years.