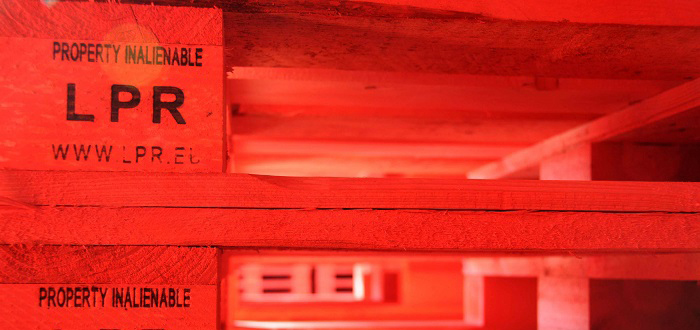 Despite wood shortages – it's 'business as usual' for LPR
TimCon is raising the alarm on timber shortages, but red pallet pooling specialist LPR's service remains unaffected.
According to the Timber Packaging and Pallet Confederation (TimCon), shortages in the supply of small logs have reached an unprecedented level – leading to low pallet wood availability. Although this shortage is affecting some pallet providers,La Palette Rouge (LPR), the red pallet pooling specialist (a division of Euro Pool Group), has announced that its service is unaffected and it's business as usual, due to the company's pallet pooling system.
The wood shortages look set to cause disruption within the industry in the short and longer-term, as TimCon states that as an industry, packaging and pallet providers are entering 'unchartered territory' in terms of wood availability.
LPR's highly sophisticated pallet pooling system is managed at a European level. As a result, it is not reliant on a single supply source lending flexibility to its sustainable supply chain. Once in the pool, all of its 22 million pallets are rotated around customers and its 111 European depots. The product life of each pallet is maximised through robust inspection and repair processes, ensuring each pallet remains operational for longer at optimum quality. This availability and product life extension strategy guarantees users receive their stock, regardless of what is happening in the wider market.
LPR's Operations Director, Simon Wood, comments: "Although wood is an economical choice when it comes to pallet creation, it can be highly vulnerable to the macro-factors affecting supply. LPR has focused on building a sustainable business that is protected from such variabilities. Customers can rest assured that LPR's red pallets will continue to be delivered on time and at the agreed price."