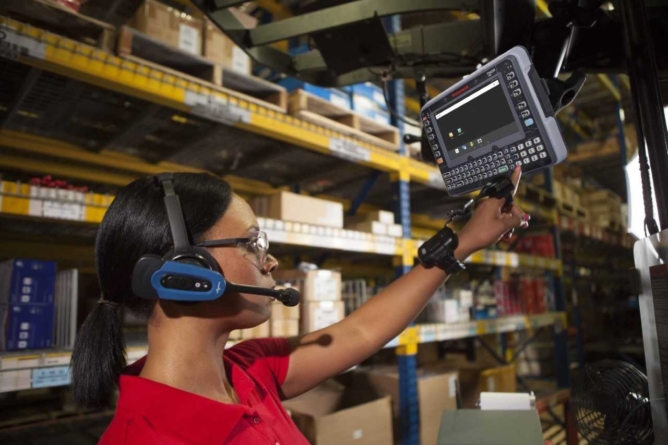 RENOVOTEC TO FEATURE NEW 'THOR VM1A'VEHICLE-MOUNTED COMPUTER IN DISCOUNT CAMPAIGN.
'Rugged Black Friday' campaign now features selected top Honeywell, Zebra, Datalogic and Vocollect rugged products.
Campaign cuts hardware rental rates by 27% from now to end January 2019.
Rental includes maintenance and support.
Renovotec, the UK's fastest growing rugged hardware, software and services provider for supply chain companies is now featuring Honeywell's new Thor™VM1A vehicle-mounted Android computer with Qualcomm® 660 processor, integrated keyboard and read-anywhere 8-inch-touchscreen in its 'Rugged Black Friday' hardware rentals campaign. Rugged Black Friday discounts all selected products by 27% for rentals booked from now through to end January 2019 and for the life of every rental agreement, to include maintenance and support and with an option to purchase the product later.
Also featured as a 27%-discounted rental product is the Zebra MC3300 mobile computer, the next generation in Zebra's established MC3000 series with an advanced barcode scanner and three lightweight model options for Android or Microsoft users. The Honeywell ScanPal EDA60 Android mobile computer, designed to speed data input and increase productivity for retail inventory, light warehouse and e-commerce logistics workflows; and the high-performance, rugged Honeywell CK3X mobile computer with omnidirectional scanning, industry-leading battery life and optional RFID reader are also rental-discounted by 27%. The new Datalogic Falcon X3 mobile computer, which includes rugged construction, laser and image data capture and real time communications is also discounted.
A wearable voice solution, the new Vocollect A700 mobile device is also now also featured in Renovotec's Rugged Black Friday, discounted-rentals campaign.
"The industry is clearly anticipating rapidly accelerating consumer demand during this year's Black Friday, Christmas and January sales periods" says Renovotec managing director Richard Gilliard. "Supply chains will be under pressure to respond, but many warehousing and logistics providers are also keen to avoid unnecessary expenditure during a time of Brexit-influenced uncertainty. Renovotec's Rugged Black Friday campaign offers the best of both worlds: companies can tool up for the spike with carefully selected, best-in-class kit, incurring only rental costs – and at a discounted rate."