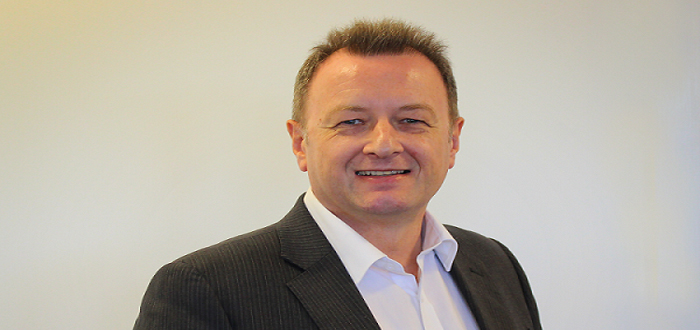 Leading HGV training provider welcomes driverless vehicles.
Photocaption: System Group's Colin Gordon says the transport and logistics sector needs to embrace 'driverless' technology but safety should always be paramount.
TRIALS of 'driverless' commercial vehicles planned for Britain's roads in 2018 have received a cautious welcome by one of the transport and logistics sector's leading training providers.
System Group, which trains and supplies qualified drivers for national and international transport and haulage operators, says the sector needs to embrace the latest technology but safety should always be paramount.
The move comes in the wake of the Government's announcement last week that wirelessly connected HGVs could travel along major roads by the end of the next year.
This will see acceleration and braking managed by a person in a lead vehicle with groups of up to three lorries on Britain's roads controlled in this way.
The idea for so called driverless lorries was first voiced in 2014 and last year it was reported that a stretch of the M6 in Cumbria could be targeted as a testing ground.
Those behind the plans say that lorries driving close together could see the front vehicle pushing air out of the way, making the other vehicles more efficient and lowering their emissions.
Similar trials have already been carried out elsewhere in Europe and in the US but experts have questioned the suitability of self-driving lorries in the UK.
Colin Gordon, a director of System Group, said: "Our roads have fewer lanes and more junctions closer together than where the trials were conducted, so driver safety on entry and egress are serious issues for consideration."
The Government has promised to invest more than £8 m in funding towards the trials.
"If you're looking at it from a sector point of view, we are keen to see progress in terms of technological development," said Colin Gordon.
"From a fuel efficiency, reducing congestion point of view we are keen to have those trials to see if they work well. But the safety issue is the biggest concern."
He said that the convoys of lorries could lead to problems for people getting on and off the motorway, for example.
He also added that, in his opinion, there would still be a job to be done for HGV drivers and that the logistics industry would continue to grow but at this juncture its difficult to say exactly how it would affect the sector.