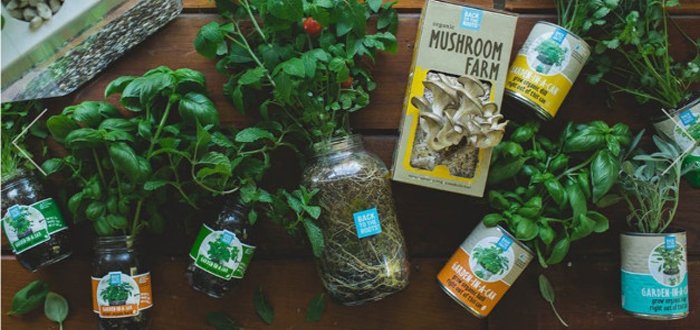 How to Start a Sustainable Small Business.
By Daniel Matthews
Does the phrase "sustainable small business" refer to a small business that contributes to environmental sustainability or to a small business that will last? The answer is both.
Roughly 60 percent of millennials want to increase sustainability efforts in business. Millennials make up the largest group of consumers besides baby boomers, and 72 percent are willing to pay more for products from businesses committed to sustainability.
"Brands that establish a reputation for environmental stewardship among today's youngest consumers have an opportunity to not only grow market share but build loyalty among the power-spending Millennials of tomorrow, too," says Nielsen's Senior VP of Public Development and Sustainability, Grace Farraj. Win millennials over now with a sustainability-minded small business, and you'll have loyal customers tomorrow.
And that's just among millennials. Small Business Trends' Jeff Charles reports that, overall, 73 percent of consumers are willing to switch brands based on a cause they support. Consumers have more choices now than ever, meaning they're more likely to make choices based on the perception of a brand's ethical legitimacy. When it comes down to it, 66 percent will pay more for 'sustainable' brands.
If you're interested in starting a business and you're passionate about sustainability, there's a good chance your small business could go big in the future. So, how do you go about it?
Getting started
The nuts, bolts and intricacies of starting and running a business are often discouraging for many. You're bombarded with paperwork throughout your life. If you're a creative person, most of the time all you want to do with a pen and paper is dream.
Starting a business can help put your dream into motion, and it's not as hard as you might think. Developing a unique offering, one that will appeal to people and is also something you're passionate about, is the hardest part; that's where market research comes in. Say, for example, you're interested in providing sustainable writing tools, and you decide sustainably sourced pens are a great starting point. Look into supply, demand, major players and projections on growth — look at the entire market for sustainable pens. What can you do that's unique, innovative, even groundbreaking? Once you determine what you have to offer and why people want it, it's time to get started.
Your next step is writing your business plan. This is what you'll use to convince investors and banks your idea is viable. Be concise, address the type of investor you think will be most interested, and be confident.
Next comes funding. How much will you need to get started? Your business plan should include a projection on how long it will take for you to become profitable. You'll want to approach friends, family, venture capitalists and crowdfunding sites. You'll also want to look into loans for which you qualify. Sometimes, you can secure a loan based on more than just your financial standing. For example, there are loans specifically for women. Among these lenders, which include the Tory Burch Foundation and the Women's Venture Fund, Union Bank also offers loans tailored to minorities and veterans. And New Resource Bank recently partnered with asset-based lender P2Binvestor to create a new fintech offering called the Catalyst Credit Line, providing up to $10 million of credit to early-stage, mission-driven enterprises.
Next, figure out where you'll be conducting business. If you can do it from home, that's a plus. Remember, you're wanting to prioritize sustainability with your operations, and your business location affects that a great deal. See more below on that subject.
Your final steps involve the nitty-gritty. To tackle the red tape, The Hartford offers a guide to starting a business in all 50 states, which details five steps, presented here in brief:
Pick your name: If you're going to do business under your own name there's no need to register, but if you have another name for your business, register it with the state.
Pick your structure: With a sole proprietorship, you assume the most risk; that's why many small business owners choose a limited liability company (LLC) structure; if you're unsure about structure, a business entity wizard can help.
Get permits: Check with the city, county and state to see which licenses and permits you'll need.
Tell the taxman: Get an Employer Identification Number (EIN) from the IRS before you register to pay state and (if applicable) city taxes.
Each state has its own online resources for registration, permits and licenses, as well as tax registration (all included in The Hartford's guide). Besides The Hartford's guide, another fantastic resource is the Small Business Association website. Through the site, you can find a counselor, secure financing, look into government contracting, and learn about cybersecurity.
Running a sustainable business
Your operations have everything to do with your location, your employees (if any), and the materials you use to do business. When you write your business plan, part of your value proposition is your commitment to sustainability.
Cultivating Capital's guide to sustainable business practices offers the illuminating example of Dr. Immi Song's orthodontics practice, I Song Orthodontics. Song reveals that her biggest challenge was the upfront cost of materials. For her office, she followed the LEED guidelines: The building's features include solar panels, use of natural lighting and FSC-certified wood. The parking lot has concrete with a solar reflectance index (SRI) of at least 29 to minimize the heat island effect. Drought-tolerant landscaping, as well as low-flow faucets and toilets, are also part of the mix.
Running your business from home is a great way to go, because you can make improvements to your house for both your business and personal purposes. Don't forget to take advantage of the solar investment tax credit before it expires in 2023.
Any efforts you make towards environmentally friendly business are better than none. That said, if you can muster the effort to start and run a business that pursues 100 percent environmental sustainability through your operations, product and message, you'll be joining a revolution that shows no signs of slowing down.