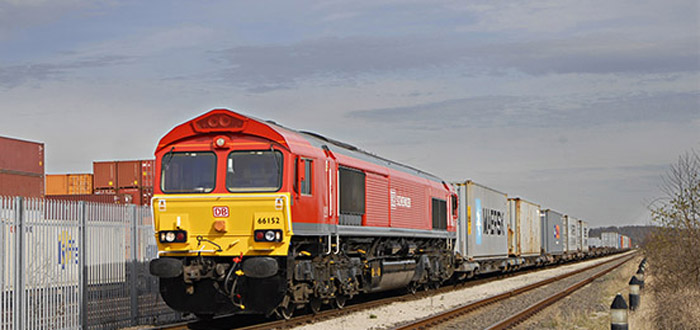 Go-ahead for Cricklewood rail freight terminal boost for London Housing.
Campaign for Better Transport welcomes Barnet Council's approval , yesterday evening, to build a modern rail freight terminal on existing rail lands at Cricklewood, North London to service the £4.5 billion Brent Cross housing regeneration.
Without the rail terminal, building between 7000 -8000 apartments would not be viable as all these construction materials would have to be delivered by heavy goods vehicles (HGVs) with all the associated congestion, pollution and safety impacts.
Almost 50 per cent of London's aggregates are now moved by rail so rail freight is tried and tested in the capital with demand for more rail services; each train into the Cricklewood terminal will remove up to 85 HGVs from London's road network and can carry enough materials to build the equivalent of 30 houses.
The facility has been designed to the latest standards in terms of noise amelioration, fencing, lighting and screening, with adaptations to the local road network, to minimise adverse impacts on its neighbours.
Philippa Edmunds, Freight on Rail Manager, Campaign for Better Transport, said:
"This planning consent sets a crucial precedent which demonstrates that local authorities should support local rail freight terminals based on the wider national and sub-regional socio-economic benefits of rail freight as long as there are adequate mitigation measures to handle local impacts."
She added:
"Cricklewood rail lands represent one of the few remaining suitable sites with good rail and road connections, where aggregates can be brought into the capital for use in construction projects. The terminal is compliant with national, regional and local spatial planning and transport policy; these operational railway lands have been safeguarded in the Barnet local plans for this purpose for many years."