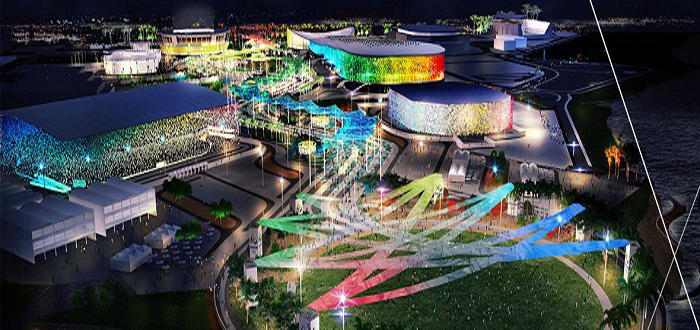 Five steps towards more sustainable supply chain management.
AECOM's Robert Spencer takes a look at some of the latest approaches for better managing global supply chains and their environmental impacts
Natural capital, circular economy, and wider climate change strategies are increasingly prevalent as companies look to manage and mitigate their environmental impacts. Yet despite their good intentions, strategies can be undermined by poor labour or environmental practices in their supply chains, leading to negative repercussions. Managing the supply chain responsibly has been on the agenda of certain sectors, such as clothing, for a number of years but more recently, it has emerged as a strong cross-sector issue reflected in the emergence of a new ISO standard, ISO 20400.
Mega trends such as globalisation have led to businesses having increasingly complex supply chains, making it highly challenging to identify the origin of a product's components, let alone assess the environmental and social practices of each business involved in the process.
Managing supply chain risk appropriately is vital not only for responsible management of environmental and labour issues but also for achieving industry-leading safety levels, value for money, reliability, and protection of an organisations reputation. Under successful collaborative partnerships there is shared risk. Not only can distributing risk in this way improve supply chain relations, it can also lead to better outcomes for all parties.
Sustainable procurement is the focus of the relatively new ISO 20400:2017 guidance, published earlier this year. It provides guidance to organisations, independent of their activity or size, on integrating sustainability within procurement and is intended for stakeholders involved in, or impacted by, procurement decisions and processes. For instance within the infrastructure sector, in order for engineering consultants, contractors and clients to share ownership of risk at the early development stages of schemes, procurement approaches must be sufficiently outcome-focused requiring operators to be brought into the collaborative environment.
First-mover companies are already looking at wider risks, including the impacts of increasing regulation and diminishing stocks of natural capital and some have begun to take action. Asda, for example, has undertaken in-depth analysis of the climate change related risks posed to its global fresh produce supply chain, while Kingfisher has vowed to procure 100 per cent responsibly sourced timber and paper in all operations by 2020. Meanwhile, AECOM recently developed a circular economy route-map and supply chain risk framework for Highways England, the government-owned company responsible for maintaining and improving England's major roads.
It is widely understood that achieving the sustainable development goals requires urgent action to eliminate environmental footprint and boost social impact by changing the way we produce and consume goods and resources, and the first steps are being taken by organisations. Key to achieving the United Nation's sustainable development goal 12, 'Responsible consumption and production', is the efficient management of our shared natural resources, the reduction of environmental and social impacts through responsible supply chain management, alongside actions to provide a better quality of life for all. Encouraging industries, businesses and consumers to recycle and reduce waste is equally important, as is supporting developing countries to move towards more sustainable patterns of consumption by 2030.
In response to this growing demand for supply chain risk strategies there is a plethora of tools and techniques that businesses can use to assess and manage the sustainability performance of a company's supply chain.
However, whatever tools or techniques are adopted, it is key to not only gather information on suppliers' social, and environmental performance, but also analyse and engage with suppliers to encourage the adoption of more sustainable practices and standards where opportunities are identified. Due to the size and complexity of today's supply chains, this is not a small, simple nor one-off exercise, but rather requires commitment and resources for the long-term.
The successful companies are those that:
take time to define the sustainability issues that are important for them and their stakeholders and are clear on what they expect from their suppliers in relation to these;
include some level of supplier risk and/or performance ranking to focus and prioritise effort and resource;
integrate engagement on sustainability with day-to-day supplier engagement so that it's not seen as an "add-on", conflicting with commercial conversations;
foster a culture of collaboration and transparency so that issues and concerns are raised and not hidden; and
have effective processes for managing the data and information that will be generated so that the information and knowledge can easily be used to make the right business decisions.
In today's global economy, stakeholder expectations require a complete value chain approach including supply chain performance, manufacturing, product development, distribution, use and end of life. Operational control is no longer the acceptable boundary for assessing sustainability performance. Achieving more sustainable and responsible supply chains will be a journey where challenges will be encountered, but one that can deliver business efficiencies, reduce operating costs and improve overall performance.
Robert Spencer is sustainability director at AECOM. First published at www.businessgreen.com