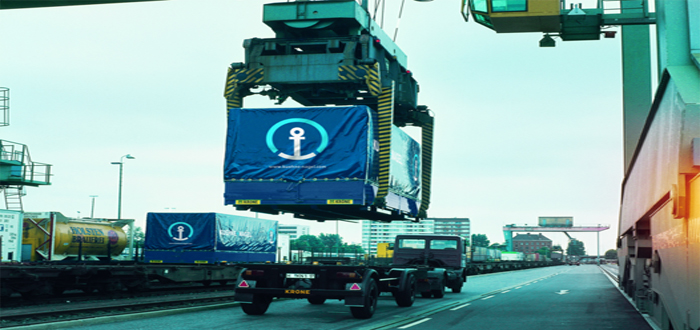 Europe supply chain under pressure to curb emissions.
Shippers in Europe are grappling with ways to reduce their carbon footprints to satisfy increasing customer demand for more-sustainable products and to prepare for the inevitable imposition of stiff regulations governing logistics emissions.
A deadline of consequence is nearing: the shipping industry is currently feeling the crack of the EU's regulatory whip and will have to begin complying with stricter air emissions rules from Jan. 1, 2018. Meanwhile, the International Maritime Organization's global sulfur cap on marine fuel will follow in 2020.
In the road transport sector, the European Union has a low emissions mobility strategy in place that has set ambitious targets for vehicle operators. But in a sign of its frustration at the slow progress of the supply chain in addressing its carbon footprint, a European Commission statement on climate action noted that the transport sector had not seen the same gradual decline in emissions as other sectors, with emissions only starting to decrease in 2007 but remaining higher than in 1990.
"Within this sector road transport is by far the biggest emitter, accounting for more than 70 percent of all greenhouse gas [GHG] emissions from transport in 2014. By mid-century, [GHG] emissions from transport will need to be at least 60 percent lower than in 1990 and be firmly on the path towards zero," the European Commission stated.
An EC consultation is currently underway to solicit views on possible EU measures to actively curb carbon dioxide (CO2) emissions from heavy-duty vehicles that will be used in possible legislation. The nine-week consultation ends on Jan. 29, 2018.
This pressure from Brussels and a commitment from shippers and their logistics services providers to reduce CO2 emissions is adding an additional element to an already complex supply chain, but there are savings to be found in running a more environmentally friendly operation.
One mega-shipper that is seeing the value of a greener supply chain is Heineken, the Dutch brewing giant that produces several million gallons of the lager worldwide every year.
Anne Dubost, global lead for logistics and sustainability at Heineken, said the brewer was committed to reducing emissions by 20 percent by 2020 versus 2010, no small task for a company that has measured the carbon footprint of its product from barley to bar and found that logistics is responsible for 12 percent of it.
"We need to reduce this level and we can also feel pressure from our consumers that want us to reduce the carbon footprint, but we feel this is part of our responsibility," she told an Intermodal Europe forum organised by CLECAT, the European association for forwarding, transport, logistics, and customs services.
Dubost said Heineken was limiting its emissions by reducing truck kilometers that will cut CO2, cut costs, improve utilisation, and cut out the empty miles that add to the inefficient use of equipment. The fleet was also being better managed, which enabled the fuel consumption to be reduced even further.
Another area that Heineken is actively looking into is alternative fuels, such as liquefied natural gas or biofuels. "At the moment there is an additional expense to do this, but we not only look at cost savings in the short term but also in the long term when we will see a return on investment," Dubost said.
Yet even with its commitment to limiting emissions, the challenges in Europe are significant in a supply chain that spans many borders and jurisdictions. As has been pointed out in the past, companies cannot measure what they cannot see, and they need to first establish their actual emissions before they can be reduced.
"Heineken measures emissions in different countries for different modes of transport, but because there is no official standard yet it is difficult to see how we are doing compared to our competitors," she said.
Almost 95 percent of Heineken's logistics are outsourced to service providers and ocean carriers, and any emissions tracking is reliant on the data provided by those companies. "Our emissions are their emissions and we need to collaborate. We also need the data from them but can't always get that and have to make assumptions. That is always a problem," Dubost said.
As such key partners in the bid to curb omissions, service providers are improving their data collection and setting their own stiff targets. For instance, Hapag-Lloyd and Kuehne + Nagel this week committed themselves to a 17 percent reduction in CO2 emissions per container moved by 2020 compared with 2017. The companies also have plans to optimize the movement of empty containers and identify alternatives to truck transport using ship or trains.
Dubost said unreliable data was even more in the picture when trying to track global emissions. Heineken provides logistics services across the world in places such as Indonesia, the Solomon Islands, Tahiti, and Brazil, and has to measure emissions in all those countries. "We won't get data in the Solomon Islands that is of the same quality as in the Netherlands, so we have to work within those realities."
Colin Smith, transport certification manager for Energy Saving Trust, a company that helps the supply chain understand its data, said assessing supply chains could be complex. He cited the difficulties in measuring emissions when a shipment was going from A to B, but then from C to D to E to F to G, and not all in the same truck, and not all using the same mode.
"Clients are asking how much CO2 are you producing when shipping my goods, and there is no easy answer," he said. "Owned fleet data is very good. Where it falls down is when you know the amount of fuel used, you know the number of kilometers driven, but you don't know the amount of empty miles the trucks have travelled to get the full emissions picture. That is the tricky bit."
Curbing emissions across the supply chain will require the sharing of CO2 data by multiple parties, but even if there were gaps in the system, measuring supply chain emissions is still a straightforward process, maintained Leon Simons, project manager for Connekt ITS Netherlands, an independent network working on sustainable green solutions.
He used Heineken as an example, and said the company knew how much beer it stuffed in a container and it knew where its customers were. With so many subcontractors and service providers, he acknowledged that it would be difficult to get accurate fuel data but said standard CO2 calculators would work to fill in the gaps.
Several companies operate in the carbon footprint-monitoring space, such as Arviem, which uses Internet of Things-enabled, real-time monitoring for in-transit visibility that enables exporters, importers, distributors, and manufacturers to understand the environmental impact of their supply chains.
"Gold data is great, but some companies have their own fuel pumps," Simons said. "They know that they pumped out 2 million liters of diesel last year, but they don't know what shipment it was for, and they don't know which truck it went into."
But that did not matter, Simons said. "It is much easier than you think. You know who your customers are, you know what their orders are, and if you don't have fuel data, use a standard calculator and you can start measuring your CO2 emissions. You will get information you never had before. By measuring step by step and dividing your supply chain into smaller legs, you will be able to get information about each mode and each leg."
Smith said the industry had to urgently step up ahead ahead of more government involvement. "We need to make some really hefty reductions in emissions to reach our targets. If you are spending money on fuel, you are spending money, so it is in your interests to work smarter. If not, expect regulation to come in," he warned.
Eszter Toth-Weedon, industry relations manager for the non-profit Smart Freight Centre, said the only country that currently requires companies to report their logistics CO2 emissions is France.
"France is playing a leading role to ensure logistics emissions are counted and reported. But a lot of other countries are looking into it and many companies are asking when they can expect this will become legislation," she said.
What the panelists all agreed on, however, was that regulators should take a coordinated and harmonized approach to any measures imposed on the industry.
Dubost said, "France does it one way but if the Netherlands has a different way tomorrow, it will make it difficult for us and other companies to keep up with the differences. That is what we are looking for — harmonized regulations that are all heading in the same direction."