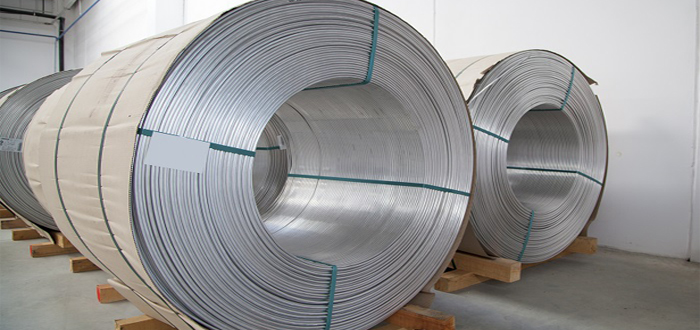 Alro optimises production with Quintiq to maintain regional dominance
Quintiq, a Dassault Systèmes company and global leader in supply chain planning and optimisation (SCP&O), announced its partnership with Alro, the largest aluminium smelter in the Central and non-CIS Eastern European region. Quintiq's solution will provide capacity planning, inventory management and production scheduling support capabilities.
A member of the world's seventh largest aluminium producer Vimetco N.V., Alro aims to increase its delivery performance and production volume while keeping costs low and minimising scrap. The company also plans to increase its momentum in highly demanding sectors such as aerospace and automotive metals. Quintiq's supply chain planning and optimisation solution will help Alro reach these goals and maintain its regional dominance by providing full visibility over its entire supply chain to enhance delivery performance and maintain high customer satisfaction levels.
"Visibility creates value," said Dobra Gheorghe, Alro's General Director. "Quintiq's streamlined approach to scheduling gives us full visibility of our present situation, enabling us to better anticipate demand, lead time and potential bottlenecks. This allows us to be more resilient against unforeseen disruptions. Increased assurance of on-time in-full deliveries also enables us to maintain the trust and satisfaction of our customers."
Alro's first project with Quintiq is expected to go live in early 2018. Alro has set specific goals that it aims to achieve for the duration of the project. These include a reduction in work-in-progress inventory; an increase in throughput; a reduction of power consumption to achieve sustainability goals; and improved delivery performance.
Quintiq's successful 20-year track record in the metals industry enabled it to develop solutions that can quickly be implemented with minimal customisation, yet tailored to fit Alro's unique processes, rules, requirements and constraints. Quintiq specialises in end-to-end solutions configured to meet the specific needs of its customers. However, its process-specific metals solutions have the added advantage of being a cost-effective option for companies seeking to quickly optimise specific aspects of their operations before expanding to a large-scale, fully-customised solution.
"Quintiq's extensive expertise and experience in the metals industry has resulted in the development of proven solutions that bring true value to our customers," said Markus Malinen, Vice President EMEA-Russia at Quintiq. "Our symbiotic relationship with the industry has resulted in solutions that truly fit the metals landscape and are capable of quickly showing tangible results in the real world. We are confident that Alro will soon experience the full benefits of Quintiq's optimisation technology."