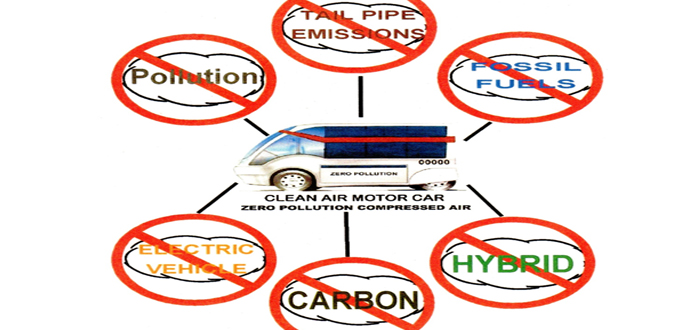 Windstar Motors Introduces a New Air Engine Technology Vehicle for the United States.
Zero Emissions Vehicle (ZEV) Technology introduced to the United States will have a significant impact on the reduction of carbon emissions for future generations, becoming the global model of sustainability and developing clean air strategies
Founder and CEO of Windstar Motors, Inc., Ronald B. Long, Sr., along with co-founders John Scanlan and James Kennar are pleased to announce a new ZERO Emissions Vehicle (ZEV); Technology that will be introduced to the United States. This vehicle will have a significant impact on reducing carbon emissions for generations to come. This state-of-the-art compressed air vehicle technology is highly efficient, powerful and less expensive than piston engine vehicles and electric vehicles.
Windstar Motors Inc., has arranged for private funding in the sum of Six Billion U.S. dollars for research and development, manufacturing, and training for over ten thousand employees. No government funds or grants will be required for the launch of this new company; that's also committed to paying the highest possible competitive wages as well as a top-tier benefits package for all employees. We will evaluate and train employees which will undergo a comprehensive certification process to assure their competency in producing the highest quality, safe vehicles as well as insuring quality service and repair when required.
We are requesting an opportunity to brief President Trump of the details regarding the company, the technology, as well as potential manufacturing sites. This new technology aligns perfectly with the President's promise to create new jobs, higher wages, and new technology; plus the additional environmental benefit of Zero Carbon Emissions.
Our initial target markets include all U.S. Governmental agencies, including but not limited to, the U.S. Postal Service, all branches of the military, and all other federal, state and local entities. Private companies that require fleet vehicles will also be targeted. U.S. Tax and Carbon Credits will be utilized to help offset the cost of the vehicles. Windstar will deliver a prototype at no cost upon request to any of the target market entities. Windstar is not offering a vehicle to the general public due to the fact the infrastructure requirements do not make it feasible at this time.
Due to the low vehicle cost, it will directly effect a tremendous savings in the cost of fossil fuels and savings to governmental agencies. Thus, resulting in reduction of the departmental budgets contributing towards a significant effect on the reduction of the national deficit as well.
The public can have confidence that Windstar Motors Inc., manufacturing in the USA, takes pride in being a true equal opportunity employer, committed to equal pay for equal work and will not discriminate regardless of race, color, religion, national origin, sex, physical or mental disability, or age.