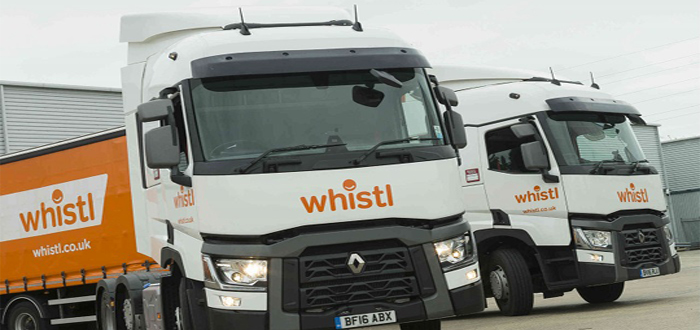 Whistl's Fuel Efficiency Scores with the Help of Isotrak.
Whistl, the UK's leading delivery management company, has surpassed its MPG targets year-on-year translating to significant cost savings across its fleet of 167 HGV and 117 vans over the previous four years.
Delivering more than 3.7 billion postal items a year, it's no surprise that one of Whistl's biggest business expenditure lies in its transport fleet. However, with varying loads each day and a mixed fleet of vehicles, Whistl required a solution to monitor and manage fuel expenditure that would be agnostic to these factors. Since implementing Isotrak's Driver Behaviour Monitoring solution in 2014, Whistl has achieved year-on-year MPG improvements across their HGV fleet by shifting their focus to improving driving and therefore fuel efficiency.
In addition, following this success with its HGV fleet, Whistl took the decision in 2016 to roll out the Isotrak system across their 117-vehicle van fleet. In the first year alone achieving a significant 9.89% increase in MPG.
Whistl's TMS Project Manager Stuart Sims said, "Isotrak is one of the major players in our industry and its offering aligned directly with our need for greater transparency of data to improve our job and driving efficiencies. The fact that Isotrak's platform and team is online and accessible 24/7 is a huge plus for us. It means that we're able to troubleshoot immediately from wherever we or our drivers and vehicles are, saving valuable business time that can be invested elsewhere."
Isotrak Group chairman Jim Sumner commented: "A success such as this is no-doubt attributed to Whistl's change management expertise and the full integration of Isotrak's products and solutions.  We look forward to continuing our long-term partnership and helping Whistl continuously improve their operational performance."