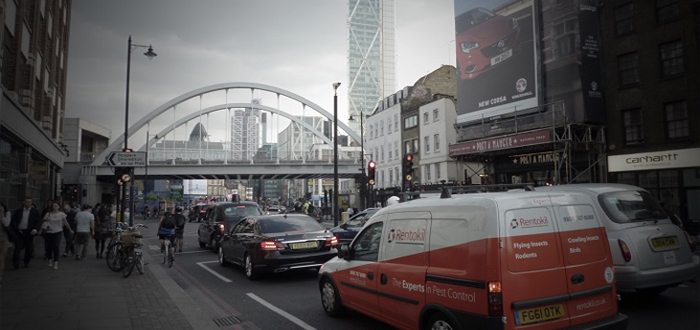 UKWA to host urban logistics summit.
Feeding Cities Summit, 6th February 2018, The British Museum, London
The United Kingdom Warehousing Association (UKWA) is hosting a one-day summit on February 6th 2018 at The British Museum, London, at which key industry stakeholders will gather to look at the rising challenges around urban logistics.
UKWA will use feedback collected from delegates at the event to develop a series of recommendations that it will present to the National Infrastructure Commission (NIC) ahead of the NIC's in-depth study on the future of freight, which was announced recently by Chancellor, Philip Hammond.
Delegates at UKWA's Feeding Cities Summit will consider what is best practice in urban food service and local convenience grocery logistics, discuss the challenges of current infrastructure and get an insight into how the warehouses of the future might look, whilst exploring the role of technology – such as artificial intelligence, driverless vehicles and drones – in shaping the urban supply chain models of tomorrow.
In addition, everyone attending the Summit will receive a complimentary copy of UKWA's 'Feeding London 2030 – facing the logistical challenge' report.
UKWA's CEO, Peter Ward, commented: "The Feeding Cities Summit is a chance for UKWA members and the wider logistics community to share knowledge and best practice experiences and, importantly, contribute to the development of a coherent plan that will help the NIC as it sets out to shape the future of the UK's supply chain infrastructure and I urge stakeholders to attend and have their say."