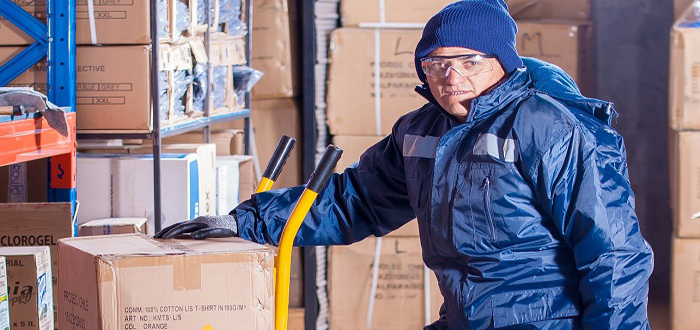 To 3PL or not? Are you in the 20% of companies looking to in-source?
Whether you are a manufacturer, e-retailer or a distributor, outsourcing your logistics to a 3PL can seem an attractive proposition. No warehouse to run, no resourcing issues, no need to invest in technology.
So why is it that based on our recent experience, 20% of the companies now approaching Indigo for our warehouse management expertise, are looking to in-source their warehousing operations? They want to move away from using 3PLs and instead invest in warehouse management software like Indigo WMS, to develop their own, internal logistics capabilities.
Here's a message we received recently from a company to demonstrate the thinking behind this. It's very indicative of the situation that many businesses find themselves facing, when trying to evaluate whether or not to continue using their 3PL.
"Hello, I run an online business selling food supplements and am considering moving over from 3rd party fulfilment to doing our UK warehousing and fulfilment ourselves. Our current provider has made a lot of expensive mistakes unfortunately."
This is a very common scenario for businesses, whether they are large or small. 3PLs do make mistakes and they can be very costly to put right because it invariably involves your reputation. We only have to look at what happened to KFC with their chicken supply fiasco, to appreciate what can happen when a company is no longer in control of their own warehousing and logistics. Lack of control is just one factor in the decision making process.
When is it commercially better to in-source with a WMS?
2 phased inventory management
Manufacturers tend to have more complex requirements when it comes to logistics, because they have to manage their inventory and complete order picking processes at both ends of the supply chain. Many will start out using spreadsheets and manual processes in the warehouse – for incoming stock management and picking for the production line, plus putaway of finished goods and then picking to final customer dispatch. It's possible to outsource finished goods logistics to a 3PL, but that probably won't work at the pre-production stage when picking for production, which can become a significant cost centre if mistakes cause disruption to manufacturing. Instead, investing in a warehouse management systems (WMS) to manage raw materials makes commercial sense, by which time it then becomes practical to expand the application to cover post production too. Why wouldn't you?
Can 3PLs ever be cost efficient?
Early stage ecommerce businesses
There are situations where a 3PL may be a good option in the early phases of a business. Particularly now with the arrival of e-commerce, some manufacturers now sell online via intermediaries, but are shipping to the customer directly from the factory. This means adapting to completely different sales order profiles and potentially fulfilling shipments with different value add finishes depending on the retail outlets. For highly seasonal businesses, it can make commercial sense to outsource, using a 3PL for direct to consumer order – especially where value add is involved. It's time consuming work and resourcing the warehouse for peak periods can be problematic when skilled staff are in short supply. Black Friday becomes no more inconvenient than any other promotional period. The same logic applies to smaller e-tailers and distributors, who have yet to reach critical mass.
What is the tipping point for in-sourcing?
When 3PLs mean more cost and less control
Once the business reaches a certain size, the convenience of outsourcing becomes less commercially attractive. There are no hard and fast indicators, other than you will know when that time comes. Apart from experiencing escalating operational costs – because with a 3PL you don't benefit from the same economies of scale as with in-sourcing – other factors will start to influence the decision.
Two of the most significant are that firstly, when using a 3PL, you the brand owner/seller, no longer own or control as much of the customer relationship. This means responding to quality and availability issues becomes more convoluted and can take longer to resolve. By which time the customer is seriously dissatisfied. For instance, damaged stocks in transit can mean customers facing disappointment when goods don't arrive on time. It's more complicated to organise replacements when these have to be scheduled through a third party. Doing an inventory inspection is also logistically more complicated. Secondly, a 3PL is in possession of a great deal of your strategic information – sales order volumes and frequencies for instance – which could compromise your competitive advantage.
Developing your own logistics capabilities
So, for these very good reasons, we're seeing a great deal of interest currently from all types of companies – retailers, distributors and manufacturers, just like the food supplements e-tailer in our example. They are all businesses who initially went down the 3PL route only to decide it makes better business sense to invest in a WMS and develop their own logistics capabilities.
If you would like to discuss transitioning from a 3PL to developing your own logistics capability in-house, our supply chain consultants can help.