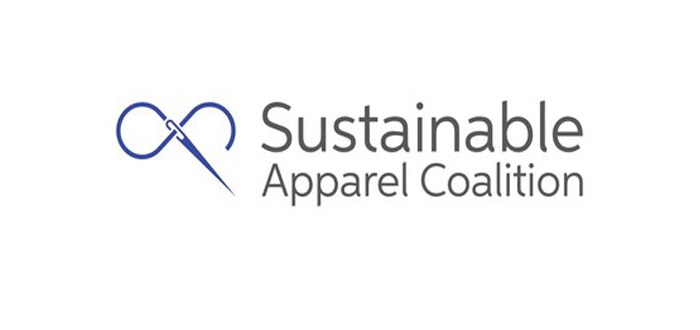 Sustainable Textiles & Apparel Coalition Cooperate to Align on Supply Chain Due Diligence
The Sustainable Apparel Coalition (SAC) and the Partnership for Sustainable Textiles today announced a strategic cooperation that will contribute to better working conditions and increased environmental protection across global textile supply chains. Both parties have signed a letter of intent expressing their ambition to align requirements, tools, and verification systems. In addition, joint member companies can make use of joint activities and shared information in the future.
"Working together with one of the leading global sustainability initiatives in the garment sector is an important step for the Textiles Partnership," Juergen Janssen, Head of the Secretariat of the Partnership for Sustainable Textiles, said. "The strategic cooperation between our organizations will contribute to the harmonization of sustainability requirements for our member companies and create a level playing field across national borders."
Over the next four years, the SAC and the Partnership for Sustainable Textiles will collaborate based on the due diligence approach as defined by the United Nations Guiding Principles on Business and Human Rights and specified by the Organization for Economic Co-operation and Development (OECD) for the garment sector. Members of the SAC and the Partnership for Sustainable Textiles will develop and test joint verification and reporting systems and explore opportunities for a joint methodology to measure impact.
"We strongly believe that national and global initiatives are natural partners to face the immense sustainability challenges ahead," SAC Vice President of Transparency Baptiste Carrière-Pradal, said. "With this strategic collaboration, we are enhancing harmonization between our initiatives, taking a necessary step towards a leaner industry with more efficient practices and, ultimately, creating greater impact throughout the supply chains."
This strategic cooperation will provide companies in Europe with tools and coherent guidance to successfully implement environmental and social sustainability practices along their supply chains. Members of both initiatives will benefit from reduced administrative reporting efforts.
"We believe that this cooperation will create synergies for member companies in implementing supply chain due diligence," C&A Global Chief Sustainability Officer and Board Director of the C&A Foundation Jeffrey Hogue, said. "It is important that fashion brands and retailers collaborate to address industry-wide sustainability issues together. We are happy to see that both initiatives have made a strong commitment towards this new cooperation."
About the Sustainable Apparel Coalition
The Sustainable Apparel Coalition (SAC) is an industry-wide group of more than 200 leading apparel, footwear, and textile, brands, retailers, suppliers, service providers, trade associations, nonprofits/NGOs, and academic institutions working to reduce the environmental and social impacts of products around the world. Through multi-stakeholder engagement, the SAC seeks to lead the industry toward a shared vision of sustainability built upon a common approach for measuring and evaluating apparel, footwear, and textile product sustainability performance that spotlights priorities for action and opportunities for technological innovation. The SAC was incorporated as a 501c(6) nonprofit organization and launched the groundbreaking Higg Index suite of tools in 2011. For more information, visit www.apparelcoalition.org.
About the Partnership for Sustainable Textiles
The Partnership for Sustainable Textiles is a multi-actor partnership of companies, unions, non-governmental organizations, standards organizations as well as the Federal German Government. The actors have united in 2014 with the aim to jointly work towards improvements alongside the entire textile supply chain. In order to achieve this, they agreed on ambitious social and environmental goals. The actors are pursuing these targets in practice by means of individual measures of members and joint Partnership initiatives in production countries. For more information, visit www.textilbuendnis.com.