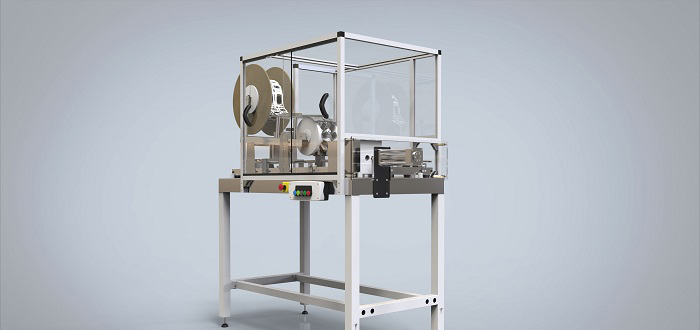 NEW SERVICE DELIVERS FOR WAVEGRIP'S GROWING NETWORK OF CUSTOMERS.
WaveGrip, manufacturer of innovative beverage multi-packaging solutions, has launched a dedicated machine manufacturing and engineering support service. Combining all WaveGrip automation, engineering and global servicing capabilities, including its OEM partners, the new WaveTec service will ensure WaveGrip Applicators continue to deliver the best performance to support companies' multi-packing needs.
WaveTec will also give all WaveGrip customers access to a network of technical support across both North America and Europe from two international WaveTec Centres – one in Rochester, MI, USA and another at the WaveGrip head office in Greenock, UK. Established automation operation Letica Corporation, part of WaveGrip's parent company the RPC Group, will provide automation solutions for all large customers in North America.
"We are delighted to launch WaveTec in the US," comments James Griffin Letica's Manager, Automation & Technical Services. "Our custom engineering technologies take each project from inception to reality in house and this experience will ensure every WaveGrip customer is provided with the support they require for their multi-packing needs."
Leading plastic conversion and application technology providers, Technoplas and canning lines experts, Palmer Canning, will also deliver automation solutions and support services under the WaveTec umbrella – Technoplas will focus on European customers and Palmer Canning will focus on specialist applicators for craft beer market.
Covering design, build and installation through WaveTec's cutting edge automation machine shops, the operation will help to ensure the latest issues such as industry 4.0 readiness are an integral part of the service.
"Our customer base is growing rapidly as beverage customers see the opportunity for WaveGrip's multi-packing solutions to deliver substantial efficiency and environmental benefits," comments Bill Robertson, WaveGrip Engineering Director.
"It is therefore essential that as a business we are a true leader in automation innovation, ensuring our applicators meet the specific requirements of individual customers. Being part of the RPC Group means we have the perfect partner with Letica in addition to working alongside industry leading OEMs such as Technoplas and Palmer Canning. This clearly demonstrates our commitment to grow the WaveGrip business on a truly global scale."