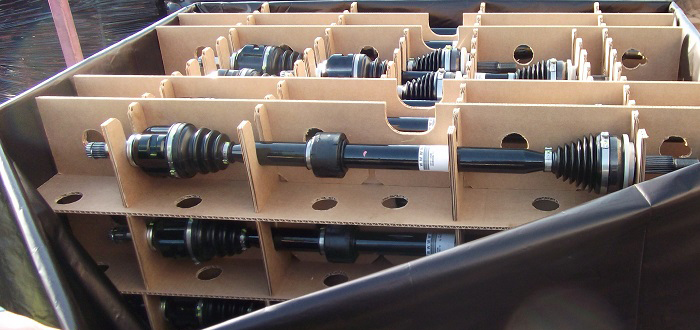 Macfarlane Packaging to showcase innovative protective packaging solutions to reduce cost and waste
Macfarlane Packaging, the UK's largest distributor of protective packaging materials, will be showcasing innovative solutions to help businesses reduce cost and waste in their packaging operation during this week's Packaging Innovations event at the Birmingham NEC (28 Feb – 1 March).
A snapshot of the innovative solutions that will be showcased include:
· INTERCEPT™, a smart preservation and packaging solution which provides corrosion protection for up to 15 years, even under extreme conditions. The product not only offers outstanding protection but delivers cost savings in process reduction – particularly where long-term storage is labour intensive.
· Stretch wrap solutions that can deliver less material usage and reduced carbon footprint.
· Airsac solutions that are 98% air, 2% polythene, 100% recyclable and moulds itself around products to provide maximum protection ensuring goods reach their destination in perfect condition. Airsac is flat until inflated so it's small to store – an excellent replacement for bulky packaging it can save up to 90% of storage space.
· Recyclable products such as Geami, Gummed Paper Tape and Paper systems. Paper based packaging that offers great protection for products and simplifies the recyclability of packaging, enhancing your customer experience.
Commenting on the show, Laurel Granville, Marketing Director of Macfarlane Packaging said: "At Macfarlane Packaging we work hard to find protective packaging solutions for our customers. We are looking forward to the Packaging Innovations event this week where we will be showcasing innovative solutions to speed up packing and reduce the amount of material used. We will also have our team of experts on the stand who will be there to offer advice on any packaging challenge."
Macfarlane Packaging is inviting all delegates to come along to their stand this week. Visit stand E13 at Packaging Innovations at the NEC in Birmingham on the 28 February until 1 March 2018. For more on the full range go to: www.macfarlanepackaging.co.uk/