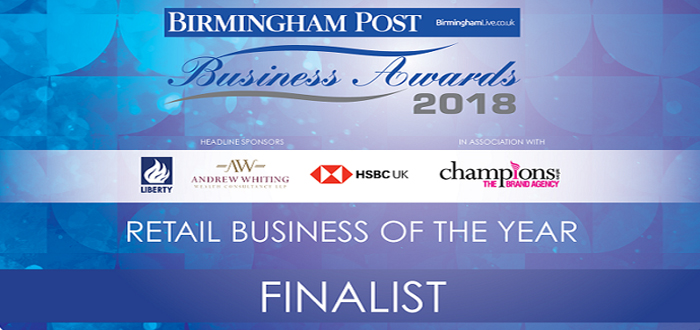 Local Industrial Mats Retailer takes on Selfridges in awards final.
A true David and Goliath battle is brewing in Birmingham this month, as local industrial and commercial floor matting retailer, First Mats gets set to take on iconic department store Selfridges for the prestigious Retailer of the Year award.
First Mats have been selected as finalists in the Birmingham Post Business Awards following 12 months of stellar growth. The start-up is up against fellow finalists Beckett's Farm and retail giants Selfridges for the gong. Founded in 1908, Selfridges & Co is a high-end department store, with locations around the UK. Its flagship store, located on Oxford Street, is synonymous with luxury goods and designer brands- in February, the retail giant announced record financial results for the fifth year running, with over £1.75 billion sales and a best ever £181 million operating profit.
Established in 2017, First Mats has quickly made a name for itself in the health and safety industry with its high quality commercial and industrial floor mats. The Hall Green- based firm supplies a range of industries including building contractors, facilities management, warehousing and factories.
"We're honoured to be selected as finalists in this category – it's such a great achievement to be in the running for the Retailer of the Year award, especially alongside two established and prestigious retailers such as Selfridges and Beckett's Farm," said Richard O'Connor, Marketing and Strategy Director of First Mats. "In September, a customer left a review on our website that stated, "Internet shopping benefits with old school service". This sums up exactly what we have always aimed for at First Mats and is a large part of why we are finalists. Customers get the choice and convenience of an online business, combined with the dedicated service you would expect in a high street store."
Held annually, the Birmingham Post Business awards honour outstanding local businesses across 15 categories. The winners will be announced at a glitzy awards night at the ICC on 01 November.
O'Connor adds, "We have only been trading since January 2017, but have enjoyed rapid growth with our website visitors leaping 670% this year. We are definitely the underdog but being a finalist and going up against Selfridges and Beckett's Farm shows we're doing something right! We're really looking forward to the awards and wish all of the businesses luck." To find out more, visit www.firstmats.co.uk