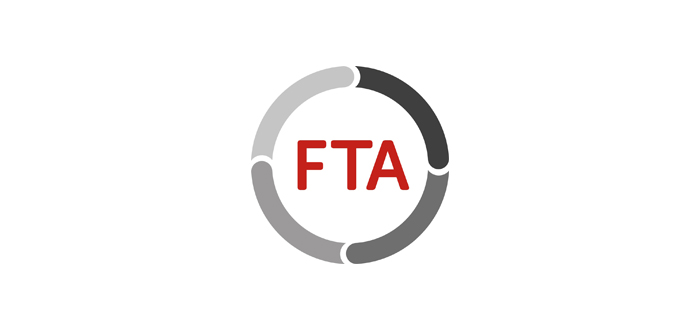 FTA Recognises Work Of Sutton's Tankers Ltd With Roadworthiness Award.
The Freight Transport Association (FTA), the largest membership body in the UK logistics sector, has presented the Sutton's Tankers Scunthorpe depot with a 2018 Roadworthiness Award to recognise its excellence in vehicle and trailer fleet maintenance and control of safety related defects.
Announcing the award, FTA's Senior Contract Manager Eric Higham said: "I'm delighted to present the Roadworthiness Award to Sutton's Tankers Scunthorpe in recognition of the excellence it has achieved in vehicle safety and its commitment to maintaining the best standards of compliance and vehicle condition. This award reflects the very high benchmark set by Sutton's Tankers and I would like to congratulate everyone involved in the efforts that are obviously being made to ensure the fleet is safe, legal and efficient at all times."
FTA's Roadworthiness Awards highlight its members' efforts in maintaining their fleets to the highest standards. They also recognise excellent levels of vehicle safety, condition and maintenance and are designed to encourage and reward best practice in compliance with vehicle condition legislation.
Sutton Tankers Ltd's Regional Director Steve Hassall said: "As the UK's largest bulk chemical logistics company, we are delighted to receive this award. We are incredibly proud of the high standards we maintain throughout our fleet and our track record of providing a flexible, reliable, and safe service. Our team makes an exceptional contribution to maintain our excellent safety record and this award is testament to that."
Suttons Group is a leading international logistics and supply chain specialist focused on delivering products and services to the chemicals, gases, fuels and food sectors. Suttons operates internationally with key business centres in New Jersey, Houston, Widnes, Antwerp, Ludwigshafen, Paris, Kuantan, Singapore, Shanghai, Tokyo and Khobar.
For more information, including how to apply for a Road Roadworthiness Award, please visit http://www.fta.co.uk/services/vehicle_inspection_service/
Efficient logistics is vital to keep Britain trading, directly having an impact on more than seven million people employed in the making, selling and moving of goods. With Brexit, new technology and other disruptive forces driving change in the way goods move across borders and through the supply chain, logistics has never been more important to UK plc. A champion and challenger, FTA speaks to Government with one voice on behalf of the whole sector, with members from the road, rail, sea and air industries, as well as the buyers of freight services such as retailers and manufacturers.
[tpr-boilerplate company='52']