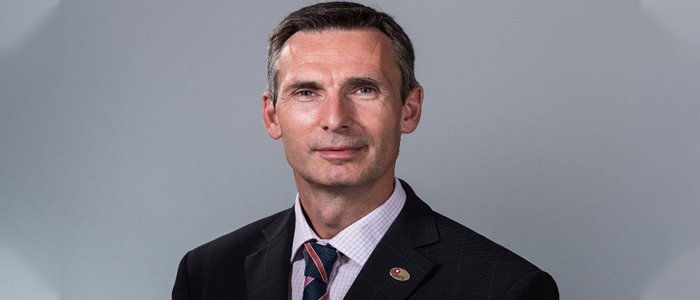 Brexit, staff costs and inaccurate data impacting profitability in wholesale businesses
Multiple software systems leading to inaccurate data and threaten profitability
A new survey commissioned by OGL Computer, among 255 managers of wholesalers and distributors in the UK, reveals that 88% are using multiple software systems, and seem unable to break away from manual processes in managing business operations despite over a quarter (27%) citing those manual processes to be ineffective in managing business operations. Nearly all (98%) of respondents still used some level of manual processes.
According to the research insecurity around Brexit is the key factor affecting company profitability with 47% of respondents citing it as a top three reason, followed by employee costs 44% and inaccurate data 38%.
With the fate of Brexit still to be decided, a danger for wholesale businesses lies around stockpiling products and parts that are currently freely available from Europe. The National Living Wage is rising to at least £9 an hour by 2020, which will affect some warehouse employees. Inaccurate data is the only major concern that can, however, be influenced by wholesale businesses. Inaccurate data can lead to potential loss of revenue and inability to correctly assess performance and sales.

One respondent cited major factors damaging profitability as: "sloppy work from our sales team where they follow an old price rather than checking up to date prices with suppliers and price increases from suppliers which are difficult to pass on to customers in the current climate."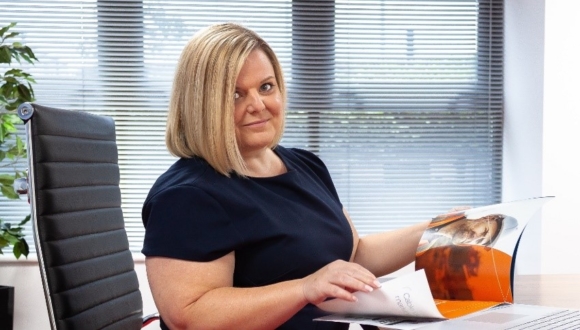 Leonie Pannell, survey participant and Managing Director of Cablecraft, a supplier of cable marking systems, accessories and management products said that: "the major factors affecting profitability are the state of the economy, with the weakening pound, competition lowering prices and lack of investment by the government."
Entering a potentially uncertain economic period, wholesalers' efforts to increase profitability are critical. Technology is at the heart of this. 85% of respondents agreed that technology is vital to the efficient running of their business, while 80% agreed that automating business processes helps their companies stay competitive.
A key finding was the wide spread of technologies used and the disparate nature of systems that are not necessarily "talking to each other" to provide a full view of operations. Wholesale businesses use a range of software systems to function: 88% of respondents use one or more software to run their business, from warehouse management, inventory/stock control to accounting software, CRM (customer relationship management) and ERP (enterprise resource planning).
76% of respondents saw benefits from integrating disparate systems. 57% listing the main reason to use a single system as reducing administration time, followed by 40% citing improved accuracy of information and 37% stating improved efficiencies by removing duplication of work across different departments.
Single systems are beneficial for online stores, where stock checks and reporting ensure that customers have a good understanding of delivery timescales and product availability. Indeed, survey respondents confirmed that e-commerce is growing in significance in the wholesale sector, with 82% stating that being able to sell products online easily is really important to them.
In the era of digital transformation, cloud computing is a driver for change, with 73% of respondents agreeing that hosting applications and data in the cloud have improved efficiencies and productivity (or would improve them if cloud were implemented). Despite the benefits of cloud, concerns about security persist and just over half of the respondents (55%) have concerns about security of their data in the cloud, so are reluctant to move core applications and data to the cloud.
Critically ERP systems are a key technology with 82% agreeing that ERP systems give greater availability and control of stock. ERP refers to a suite of integrated software that businesses use to manage day-to-day business activities, such as sales order management, stock control, warehouse management, CRM and more. However, 46% of respondents think that that ERP systems are for large enterprises only.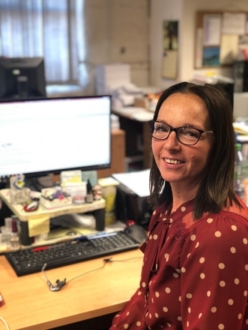 Survey respondent Alex Blakeley, Financial Director at tools and fixings wholesaler Frank Blakeley, comments on implementing a single ERP system: "This has given us a full visual on all activities within our business and allows everything to be transparent. So, anyone can look on the system at a product and know the who, what and when of a transaction."
Leonie Pannell added: "The single ERP system brings all the customer data including orders and quotes in to one screen. The fully integrated, live data, stock module with the ERP System enabled Cablecraft to go down the e-commerce route. The fully automated system between sales and warehouse also allows us to offer a very fast and reactive service."
The main barriers to deploying an integrated software solution were cost, with 53% citing budget as the top hurdle, followed by 38% with time to migrate and 34% selecting business disruption. Cost is associated with the misconception that ERP systems are only for larger businesses, and the lack of information about affordable subscription-based models.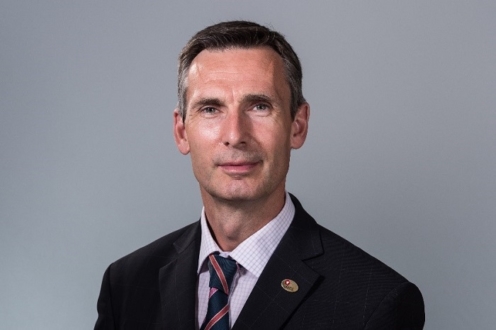 Nick Davies, Head of Software Development at OGL Computer, a technology provider with a strong client base in the wholesale sector, commented: "The survey findings correlate with much of what we are hearing from our wholesale and distribution clients. The uncertainty of Brexit and impact of wage increases is leading companies to focus on increasing profitability, with technology playing a huge role in business success.
"Many smaller businesses just don't have the time or money to prepare for Brexit and are waiting for 31 October, and whatever the outcome they are hoping that EU and British governments take a pragmatic approach to enable continued business with EU suppliers and customers.
"It's great to see businesses adopting more technology instead of inefficient manual processes, but disparate systems are not always leading to efficiency. A single view of a business, with the same information available to multiple users will lead to better profitability, increased productivity and accurate data for planning purposes. It also enables wholesalers to extract data much more easily and analyse and manipulate the data to assist with reporting".
"At OGL Computer, we take our clients through a comprehensive process to ensure we fully understand their business and the way they operate and then map their processes into our software. We also plan the migration process from data transfer to go live in detail to minimise business disruption."
OGL Computer's top 5 tips for a smooth ERP implementation
Select an ERP product based on your future business strategy and goals – choose a software solution that will grow with you and support your needs in the future.
Conduct a Business Process Review – changing software is a great time to review your existing processes to see how you can use new technology to enhance and redesign your processes to increase effectiveness.
Review and clean data – take the time to review and clean your customer, supplier and product data to make sure you transfer quality data to avoid further complication and data errors.
Don't underestimate training – identify super users for each department at the start of the process so they can help to train staff moving forward and take ownership of their processes for their division. Quality time for training will ensure you can maximise the effectiveness of the system.
Choose the right partner – invest in a software provider that can support you and help you to achieve maximum potential from your investment.
NB: survey conducted in September 2019. Respondents were given a number of options for each question.
About OGL Computer
OGL Computer is the technology partner to over 1,200 UK businesses, including small, growing businesses as well as multi-site enterprise businesses. We are accredited by the world's leading IT and cyber security vendors, to deliver best-in-class IT, business software and cyber security solutions. We are incredibly proud of our 40-year heritage and our unique proposition whereby our three specialist divisions work closely together to deliver the complete technology package to our customers.
OGL Computer is the author and developer of prof.ITplus, a fully integrated ERP solution for stockists, distributors and wholesalers across the UK. prof.ITplus offers a wide range of modules including: CRM, Sales Order Processing, Warehouse & Stock Management, Accounts & Invoicing, Sales Analysis and eCommerce integration, which takes care of all common business processes to deliver greater efficiency and profitability. prof.ITplus is the premier choice for organisations looking to drive their business forward.
Find out more at: www.ogl.co.uk or call 01299 873 873 or email [email protected]