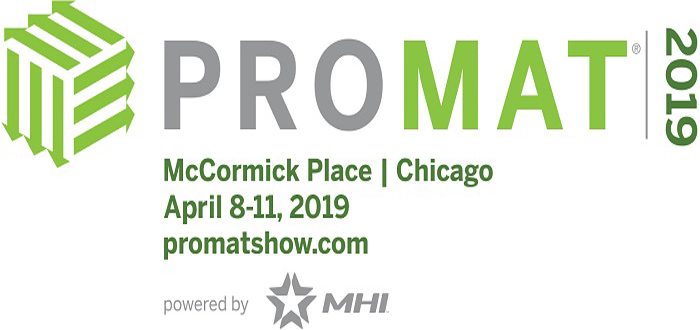 Yale to Feature Innovative Products and Solutions at ProMat 2019
Warehouses operate in an increasingly competitive environment, characterized by labor challenges, faster delivery demands and shifts to advanced technologies. At ProMat in 2019 in Chicago, Yale Materials Handling Corporation will highlight a comprehensive lineup of innovative solutions at
booth #S3603, designed to help future-proof operations and disrupt the status quo in today's fast-changing supply chain landscape.

End Rider – The brand-new Yale® MPE060-080VH end rider pallet truck includes a comprehensive lineup of ergonomic, productivity-enhancing and maintenance-friendly features to improve throughput and reduce total cost of operation.
Power Suite – Yale offers the broadest range of power options available across the company's comprehensive range of lift trucks, including hydrogen fuel cells, lithium-ion batteries, internal combustion engines and lead-acid batteries.
Robotic Lift Trucks – Capable, reliable Yale® lift trucks are outfitted with robotic technology to operate as self-guided vehicles, autonomously moving loads from both floor-level and elevated locations, with no extra infrastrucutre like tape, wire or magnets.
Yale Vision – Monitor virtually any mobile warehouse equipment and use telemetry data for automated alerts, real-time analytics and actionable insights – all accessible via online dashboards and the industry's first telemetry mobile app.
Lift Truck Simulators – Yale's virtual reality training tools simulate the operation of several lift truck models, even matching specific customer environments to help build operator confidence, expedite learning and limit risk of damage to trucks.

In addition to booth displays and live demonstrations, Yale will present an on-floor seminar, "The Workforce of the Future is Now: The Convergence of Technology and Human Capital" on Tuesday, April 9 at noon in Theater I.
Attend the Yale press conference on Tuesday, April 9 at 9:45 a.m. in booth #S3603.