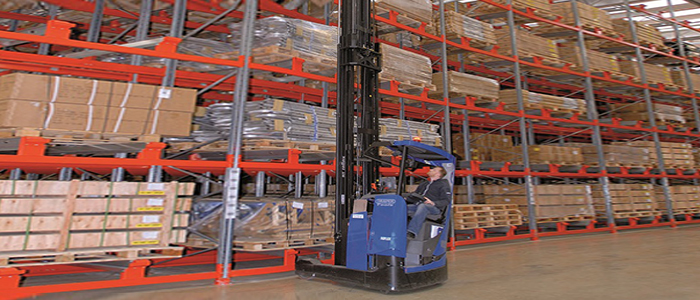 RED LEDGE WMS DRIVES DRAPER TOOLS WAREHOUSING AND LOGISTICS AUTOMATION
—warehouse management system streamlines business processes
—updates inventory in real time
—increases visibility
—delivers detailed management reports
Founded in 1919, leading hand and power tool distributor Draper Tools is now using supply chain software and engineering company Red Ledge's warehouse management system (WMS) to drive the ongoing automation of its warehousing and logistics, the two companies announced today. 'Red Ledge WMS' sits at the heart of Draper Tools' 560,000 ft., 15,000-SKU operation, which services up to 5,000 UK and overseas customers. The WMS is integrated with the company's IBM ERP and Knapp automated picking systems and updates inventory in real time. Other WMS-driven functions include a volumetric packing optimiser and automated labelling. Many of Draper Tools' 125 staff in its two-site Eastleigh, Hants operation now use mobile scanners driven by the WMS.
Red Ledge WMS is also being used to generate management reports on the performance of individuals, teams and warehouse processes.
Commenting on the impact of the system, Draper Tools head of warehousing and logistics Matt Boschi says: "Red Ledge WMS gives us greater visibility and a clearer, more structured way of working, as well as delivering new efficiencies. We can now track our core warehouse work streams in real time, identify trends, pinpoint problems and measure results.
"With this WMS we are also well-positioned to manage change. Whether we move from two sites to one in the UK, introduce a distribution centre in continental Europe following Draper Tools' acquisition of a business in Holland, or both, the functionality of the WMS can be easily replicated or customised to support multiple operations."
"Automation is central to all our systems and gives our WMS users a greater level of control over their operations, with measurable results" adds Red Ledge managing director Andy O'Donnell.
Red Ledge majority shareholder BÖWE SYSTEC GmbH is part of the Possehl Group, which in its 2018 financial year generated a turnover of around 3.8 billion euros and employed some 13,300 people.