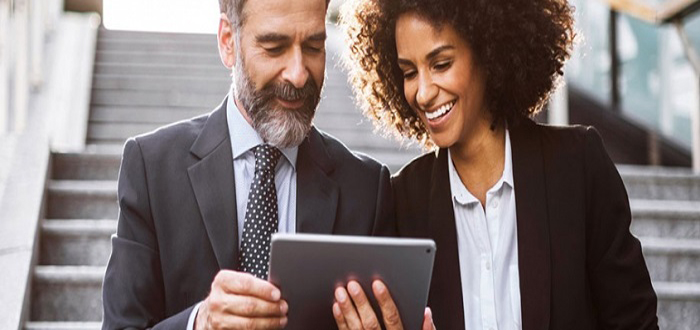 Iptor announces launch of Mobile CRM Light
Add-on module fully integrated into core ERP solution DC1 to accelerate sales processes
Iptor Supply Chain Systems (Iptor), a leader in distribution and supply chain management, planning and logistics software and services, today announces the launch of Mobile CRM Light.
The simple, intuitive software, which is available globally, requires minimal training to quickly provide Iptor customers with insight into their business to increase customer satisfaction, accelerate sales and minimize lost opportunities.
The Mobile CRM Light add-on module comes fully integrated into the core Iptor ERP solution DC1, meaning it is quick to deploy and eliminates integration costs. By delivering only the functionality customers need, rather than unnecessary and expensive features, it comes at a fraction of the price of a full CRM solution, thereby providing a quick and high return on investment.
Today, business needs to be mobile. Therefore, Mobile CRM Light has been designed using HTML5 client to have a responsive design allowing the screen to automatically resize itself and reconfigure menus to ensure users have the best view of their data on any device, via any browser. The Mobile Client can also be run embedded within the analysis UI for full functionality.
Creating data is easy, but the real intelligence comes from being able to turn that data into actionable information. Therefore, an extended Mobile CRM analytics client enables users to take an overall view of what they need to do, but also to drill down into individual tasks to ensure no customer interaction is missed.
With embedded functionality around pivot tables, customers can easily manipulate the data set. This enables their team to easily interrogate the data to reveal outstanding tasks, trends and patterns to enable fast, efficient decision making.
With an increasing requirement to access multiple data sources, the client can also access multiple panels or applications from within a single view. Customers can easily set-up and save as many views and perspectives as they need meaning they can quickly get back to the most useful views to help manage opportunities.
Christopher Catterfeld, Iptor Chief Marketing and Product Officer comments, "Mobile CRM Light leverages and extends existing ERP functionality to simply deploy a solution that avoids unnecessary data duplication and synchronization. This provides a great opportunity for our customers to take their sales and customer insight to another level without investing in a system which remains unused and out of sync with their core ERP. The ability to work anytime, anywhere with the mobile platform will open up opportunities that customers had no visibility of before and will add an entirely new dimension to their business."