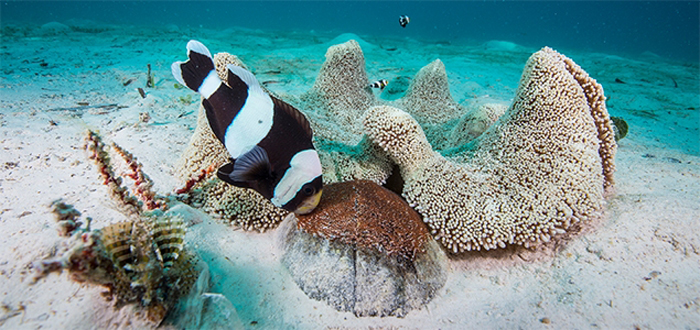 Empauer & Adduco communications announce results of global packaging sustainability survey.
Study challenges industry perceptions and reveals significant industry failures in formal measurement and reporting–
A survey released by sustainability specialists Empauer and BtoB communications firm, Adduco Communications, reveals how global packaging industry professionals feel about sustainability and raises questions about the industry's preparedness to both implement and measure sustainability practices now and in the future.
Conducted between November 2017 and February 2018, the confidential survey encompasses data from of over a thousand global respondents engaged at different levels of business and education from C-suite executives to designers, marketers, manufacturers and academia. The respondents represent the continents of Europe, Australia, Asia, Africa, South America and North America.
Overall, the survey results show a positive business sentiment towards sustainability. However, while most respondents were enthusiastic about sustainability, many lacked the tools and resources to achieve sustainability goals or measure progress. Survey findings concluded that 55% of respondents fail to formally measure sustainability and environmental impacts.
"The lack of reliable and consistent reporting makes measurement of company and industry performance challenging, especially when more than half do not have access to professional measurement tools," said Victor Barichello, Director, Empauer. "Advances in software tools today provide an opportunity for industry to measure their impacts in a cost effective manner to deliver on their sustainability goals and return on investment (ROI)."
The study also found that more than one-third of respondents (35%) do not report on environmental performance, and of those not reporting, over half (53%) cite a lack of regulatory or legislative compulsion for their reluctance.
Pharmaceutical and Automotive sectors were found to be well attuned to sustainability matters, enjoying the support of senior management (90% and 76% respectively). However, the general packaging sector reported 15% support from senior management for implementing a sustainability strategy.
The survey revealed a two-speed approach to sustainability with SMB/SMEs lacking resources – less than half (44%) surveyed employed full time sustainability staff. These findings come as the majority of companies surveyed believe they are outperforming industry. This is despite less than half formally measuring results and only one-third benchmarking against competitors.
Reflecting lawmaker's ambition to reduce in CO2 emissions, in-line with the Paris Agreement on climate change, companies identified CO2 reduction as the most common sustainability goal while designing for end-of-life trailed other priorities. This comes as legislators in some countries move to reduce food waste and plastic packaging.
The Global Packaging Sustainability Survey was developed in partnership with Empauer and Adduco Communications– two firms committed to empowering companies to think and act more sustainably.
"With a keen understanding of both the economic and environmental benefits of sustainability, we felt it was important to reinvigorate the discussion," says Simona Georgescu, President, Adduco Communications. "This survey reinforces sustainability's significance across the globe while simultaneously shining light again on the need for further dialogue."
Despite the challenges facing industry the survey reveals both an optimistic and ambitious outlook on sustainability's role in packaging.
To download the sustainability survey findings in PDF format visit: https://bit.ly/2GyOLbZ