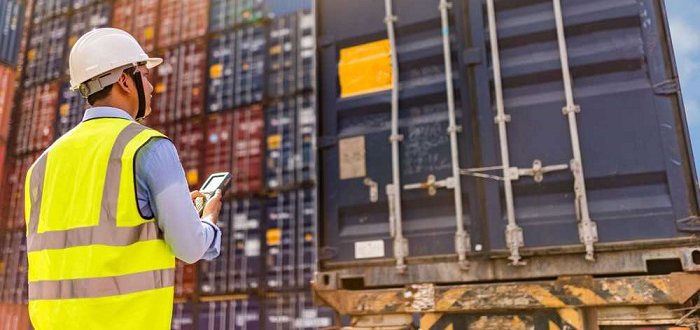 Customs confusion at record high due to Brexit, expert warns
A record number of British import and export firms sought customs advice in the last year as a result of Brexit and the government's uncertainty over when and how the UK will leave the EU.

TheCustomsPeople.co.uk, one of the UK's few independent customs consultancies, saw a 20 per cent rise in turnover from customs business in the year to March 2019 compared with the same period of the previous year.

March 2019 was the busiest month in the company's history, as British businesses rushed to try and understand what Brexit meant for their business and to ensure compliance with HMRC regulations ahead of the initial 29th March deadline for the UK leaving the EU.

Stockport-based The Customs People secured work with global brands during the past year, including an ongoing consultancy contract with UK technology distribution giant, Exertis.

Applications for Authorised Economic Operator (AEO) status, which indicates that a business's role in an international supply chain is secure, also increased in the last 12 months as companies tried to minimise the impact of Brexit and any potential delays at ports.

The Customs People had a 100% approval rate on all AEO applications it made to HMRC during the 12 months ahead of the March Brexit deadline, as well as since that deadline.

David Miller, Customs & AEO Consultant and co-founder of The Customs People, said: "I have worked as a customs consultant for 20 years and this has been the busiest 18 months of my career, as businesses scrambled to prepare for Brexit and the ever-changing deadlines that we have been dealt over the past year.

"We have worked with a record number of business owners to advise them on Brexit, but I know that there are thousands more who are yet to act. Whilst we are all Brexit-weary, the 31st October deadline is fast approaching and I urge them to consider the implications of Brexit on their business and to put measures in place to make the transition as smooth as possible. Many of these measures have benefits beyond Brexit, so it will be time and money well spent."

Every import and export business should also consider registering for Transitional Simplified Procedures (TSP), which is free and will allow goods to pass through customs more quickly when Brexit takes place.

David said: "With no-deal Brexit still on the table – and potentially more likely than ever before with Boris Johnson leading the race to be the new prime minister – it is essential that businesses prepare for the worst-case scenario.

"The worst thing business owners can do is switch off from all Brexit news and hope that the problem will just go away. We might not know exactly how or when Brexit is going to happen, although there are measures that are in place – but not necessarily highly visible unless you know where to look. If you have your affairs in order for a no-deal Brexit you can scale these accordingly for other eventualities."