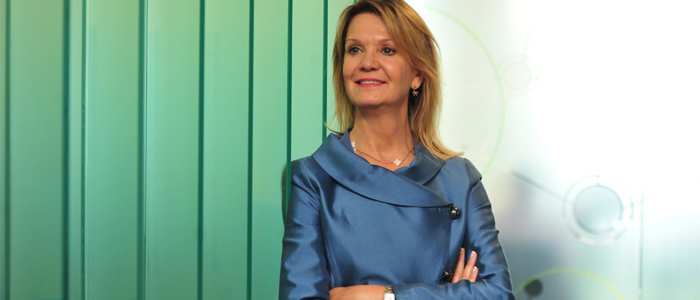 British engineering start-up, Magway, appoints former IoD CEO Anna Daroy as managing director
Magway, the British engineering start-up responsible for developing a ground-breaking, sustainable delivery network of underground pipes for the future transportation of billions of parcels and goods, has appointed Anna Daroy, former board member and CEOof the Institute of Directors (IoD) as managing director.
Daroy's primary responsibilities will include ensuring and delivering Magway's strategy for growth, closure of funding rounds and operationalisation of the business.
Daroy's passion for working with companies that have strong clean tech credentials, combine technology with infrastructure and create exciting opportunities to deliver real change in society, are key reasons she chose to work with Magway.
"Having spent over 20 years in senior public and private sector roles, successfully leading organisations across the world through complex change, mergers and acquitisions, I decided to join what I believe to be a truly ground-breaking British start-up. Magway has big ideas, and big ideas are exactly what are needed right now to help move the UK closer to providing a lower-carbon, less congested and safer transport infrastructure, capable of dealing with the huge growth in ecommerce deliveries. This will be fundamental in developing economic growth both regionally across the UK and internationally with smart city hubs across the world," said Daroy.
Prior to working for the IoD, Daroy was Executive Director for Strategy and Planning at Highways England, leading the strategic planning of large-scale projects such as the UK Roads Investment Strategy 2, Future Transport Strategy, Transport for the North (TfN) Board and HS2 Phase 1. She has also led green-technology, big data and infrastructure projects for IBM's Smart-City Construction Consortia.
Daroy's previous experience also includes becoming COO for the Government of Jersey as part of a turnaround and helping to improve the island's digital agenda. She has held senior positions as COO Office of Fair Trading, Consulting Partner Ernst Young, MD IBM EMEA and as Vice President Mercer Consulting.
Daroy remains as a board member of the Brussels-based organisation for Directors, Corporate Governance and Sustainability – ecoDa.
Commenting on the new appointment, Rupert Cruise, Co-Founder of Magway, said: "We're entering an exciting expansion phase following successful funding rounds. This has allowed us to advance the commercial roll-out of our underground pipe network to the next level and help attract the best talent in the business so we can expand our core team. Anna brings with her a wealth of experience and demonstrates the drive and enthusiasm necessary to help Magway achieve its goal to remove thousands of fossil fuel powered delivery vehicles from our roads.
"To date, Magway has raised almost £1.5m, which includes £650,000 secured from Innovate UK, the Government's technology innovation agency. Our crowdfunding campaign is now live on Crowdcube and we've already secured 50% of our target raise – £380,450 from over 183 forward-looking investors who are willing to help implement the changes required to radically change the future of our current, outdated transport networks."
Cruise continued: "Delivery vans and articulated vehicles trying to keep pace with the huge demand for internet deliveries are responsible for the fastest growth in traffic on our roads, and therefore decarbonising the logistics and transportation sectors is a priority for Magway."
The World Health Organisation describes air pollution as 'the new tobacco'. A silent public health emergency has been declared as more than 90% of the global population are said to be breathing toxic air. This is caused, in part, by vehicles burning fossil fuels and releasing harmful particulates into the air, which according to a new global review may be damaging every organ in the body.
Countries from around the world are currently gathering in Madrid at the UN's Conference of the Parties (COP25), to discuss climate change with warnings from Secretary General Antonio Guteras that we are facing a global full- blown climate emergency. More than seventy countries have signed up to zero emissions by 2050 and over one hundred leaders in the private sector committed to accelerating the green economy. Some of the world's largest asset-owners, controlling $2 trillion, pledged to move to carbon-neutral investment portfolios by 2050. If we are to meet these targets, bold ideas such as Magway are needed.