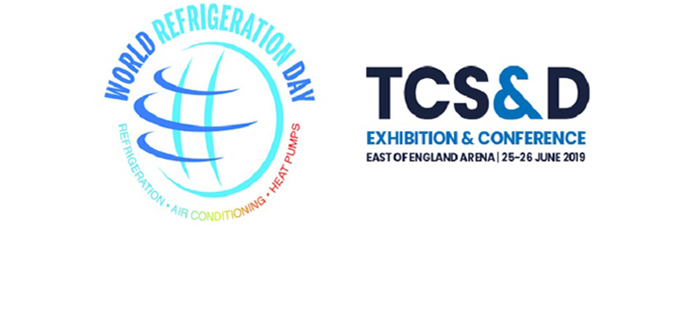 Brexit delay makes TCS&D Show the ideal showcase for cold storage solutions
With the March deadline having passed without a solution for Brexit being agreed,the organisers of the forthcoming TCS&D Show believe the exhibition will provide the perfect platform for reviewing the latest products and services for the temperature-controlled storage and distribution sector.
Some exhibitors are reporting a spike in demand for cold storage solutions. "We've seen significant growth in our contract wins for cold stores recently," said Martin Taylor, Estimating Manager at ISD Solutions, the UK's leading contractor in cold store construction, "and while it's impossible to say categorically that this is a result of Brexit, we are fairly confident that is the case. We are seeing opportunities for distribution centres and food warehouses," he continued, "as businesses either look to store more product in the UK in case of a no-deal Brexit, or gear up to bring food manufacturing facilities home to produce goods for UK consumption."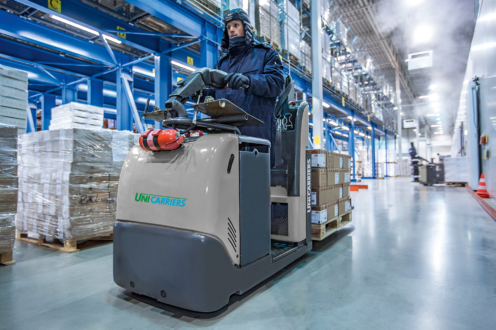 The TCS&D Show will showcase the latest innovations in cold storage and transport
Other exhibitors point to delays in investment due to Brexit. "Many companies were, of course, waiting until March before they invested," commented Trevor Grant, Sales Manager (Solutions) for the fire prevention and detection specialist, Wagner UK. "With the additional delays, it means many projects move back yet again." The show's organisers believe this makes the timing of TCS&D 2019 ideal for those seeking solutions to invest in once Brexit is settled.
Diverse range of exhibits
Visitors interested in solutions for cold storage will discover a wide range of products and services being showcased at TCS&D, which takes place on the 25th and 26th June at Peterborough's East of England Arena. Exhibitors include cold store constructors 1Cold, ISD Solutions and Carter Thermal Industries; handling system integrator, SSI Schäfer; refrigeration engineers, Star Refrigeration; rapid-action freezer door manufacturers, SAFE-door Industries, Assa Abloy and Giesse UK; portable cold store supplier, Cold Store Rentals; cold store door specialist, Bluseal;industrial door and dock equipment supplier, Easilift Loading Systems; fork-lift suppliers, Combilift, Toyota Material Handling and UniCarriers; cold store workwear specialists, FlexiTog, Goldfreeze and Fortdress; HVAC system supplier, Jet Environmental; packaging specialist, Samuel Grant Packaging; temperature monitoring and reporting suppliers, Smashtag and Tek Troniks; and mobile computing provider, TouchStar Technologies. Exhibitors also include a large number of refrigerated transport manufacturers, distribution service providers and vehicle solutions suppliers, featuring – among others – brands such as Carrier Transicold,Paneltex, GAH Refrigeration, Prohire, MAN, Gray & Adams, Isuzu Truck UK, Truck Craft Bodies, Seven Telematics, Petit Forestier, Hultsteins, Chiltern Distribution, Marshall Fleet Solutions, Solomon Commercials, Lineage Logistics and VMS Fleet Management. The 2019 Exhibitor List is now LIVE at www.tcsdshow.com.
Free conference programme
The UK's only dedicated event for cold storage and distribution, the TCS&D Show (@TCSDShow) will not only showcase the sector's latest innovations, but will also feature a comprehensive programme of free-to-attend seminars, featuring up to 40 speakers across four 'hubs' over the two days. The bi-annual show is also co-located with the annual TCS&D Awards (@TCSDAwards) and Gala Dinner, which will take place on the evening of the first day of the show.
Rewarding visitor experience
This year's exhibition features a number of new opportunities for visitors. "Our aim is to make a visit to TCS&D as rewarding an experience as possible," said Martyn Cogan, Exhibition Director, "so that visitors feel confident about investing their time and come away with a huge amount of information and insight." New features include a 'Ride & Drive Experience' track in the outside display area, an indoordemonstration area to showcase the latest cold store handling equipment and a 'concierge' service to help visitors find the right exhibitors to meet their particular needs. The show will also be the focus for the UK's celebration of the inaugural World Refrigeration Day (WRD), which coincides with the second day of TCS&D 2019. In the show's WRD Village, the Institute of Refrigeration (IOR) and the Air Conditioning and Refrigeration Industry Board (ACRIB) will host a series of workshops and will also live-stream selected seminars to an international audience.
Visitors are encouraged to register to facilitate entry to the show and to follow TCS&D 2019 on Twitter using #TCSD19. For more details on the TCS&D Exhibition & Conference, visit tcsdshow.com and for information on the TCS&D Awards Dinner, visit www.tcsdawards.com.