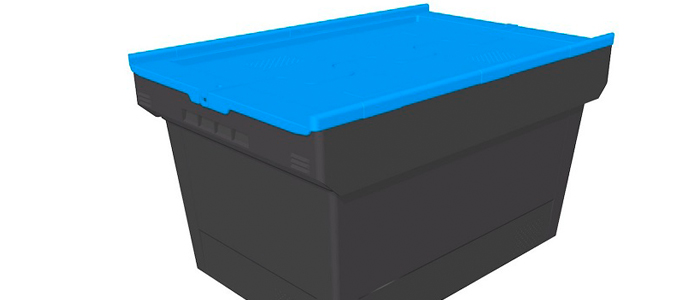 BITO's new eco containers
BITO has introduced its MB ECO container. Formed from recycled material, this addition to the company's successful MB multi-purpose container series comes in three size options.
Like all BITO plastic bins and containers, the MB range is a sustainable solution that helps minimise packaging waste. Now three of the standard series container size options are also available in an eco-friendly material.
Made of recycled polypropylene, the MB ECO is available in the following sizes: 400 x 300 x 223 mm, 600 x 400 x 223 mm and 600 x 400 x 323 mm.
Producing bins made from recycled plastic material requires mixing various plastic materials, which results is a dark colour. For this reason, the MB ECO is only available in black. However, since many users like to use different colour codes for a clearer overview or for sorting purposes, the new container variant is available with coloured lids in blue, yellow, green, red and black – for each of the three sizes.
Peter Kerth, Head of Product Management at BITO explained: "For many years, BITO has been recycling plastic waste, rejects, returns, etc. into reusable material in its own plant to make new containers or accessories. These are delivered to customers who care for environmental sustainability. The demand for sustainable products is increasing and we, as a supplier, are also interested in offering ecological alternatives to virgin plastics. This is why we now manufacture the most frequently demanded sizes of our popular MB range from regranulate and certified 'post-consumer plastics' (recycled plastics from household waste). We are thus continuing on the path toward sustainability that we have already embarked on with our SFC small parts containers made from sunflower compound, ie, from the shells of sunflower seeds. The new MB ECO is a good alternative from an ecological and an economic point of view, as it is somewhat cheaper to manufacture and therefore has a lower selling price than the standard MB container."