Jim Roberts, product manager at visual communications specialist Beaverswood, says industrial manufacturers and warehouse employers must continue to ensure the safety of their workforce as they optimise productivity in the face of the on-going virus crisis.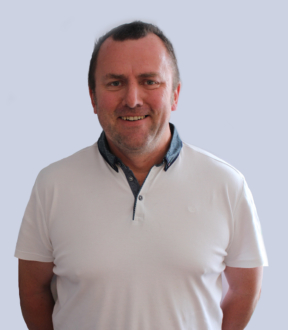 The UK economy continues to battle through difficult times, with suppliers striving to meet the national need off the back of lean, efficient supply chain operations. However, in the drive to deliver to people's doorsteps, health and safety must never be overlooked or compromised. So, observing some simple tips will go along way to protecting people and reducing costly accidents and delays.
· Holistic approach
Adopting a holistic approach to risk mitigation has to be seen as good practice and a sensible first step. And this includes combining practical standards with safe behaviour as a part of an efficient workplace operation. The key part of managing risk starts with an assessment – the effective process of evaluating threats to health and safety from workplace hazards to eliminate or reduce the level of incidents/accidents.
· Sign of the times
Consider the value of good signage around your workplace environment. It's never too late to regularly review your requirements alongside existing safe distancing, hygiene and mask-wearing measures. A lack of information, or confusing advice, is not only a nuisance but also dangerous, so take proactive steps towards improvements. Evaluate your existing labels, hanging signs, safety markers, route directions, exit way-markers around the workplace and update or replace if necessary. Using communications boards and shadow boards, for example, is not only good practice but also good for business.
· Non-slip solutions
Don't let matters slip. Check you have the correct anti-slip measures in place and that they are doing their job correctly. This should include the placement of low cost but effective anti-slip stair treads and tapes alongside floor mounted pedestrian direction indicators, including one-way walking for maximum Covid control and protection.
· A waste of time!
Waste left strewn around the place is unhygienic, unprofessional and extremely hazardous, so look to keep it under control through better management procedures. Proper waste management revolves around improved productivity, more recycling and increased safety compliance. Keeping things neat and tidy through solutions such as standard in-house bins through to end-of-aisle waste collection sacks, which save floor space by hanging onto racking systems, contributes towards an efficient workplace while helping to prevent fewer trip hazards and inhibit rubbish from interfering with machinery and equipment.
· Show and tell
It may sound rudimentary but keeping your workforce abreast of the latest news and information contributes hugely to improved worker wellbeing, morale and motivation. Also never over estimate the level of your workforce's understanding and awareness of safety and related issues. If you aren't already doing so, keep important information and documentation displayed and accessible via modular shadow boards and other visual aids. These solutions will provide greater visibility, uniformity and clarity of message for workforces often operating 24/7 shift patterns.
· Look up, look out…
The importance of wearing protective face masks and face shields during these times of pandemic cannot be overstated. They are crucial weapons in the fight to defeat Covid but consider boosting your protective equipment with hard hats fitted with integrated face shields. After all, it's a cost effective solution to wearing two types of protective equipment simultaneously. Your health and safety obligations also include checking the condition of ladders and steps. To enhance the process, attach asset tag markers to equipment alongside a checklist and a system to record inspection dates.
· Brace for impact
The installation of exterior safety barriers in delivery yards and approach ways can pay dividends, helping to maintain awareness while offering a reassuring presence in an area where it is more than likely a moving vehicle will be present – it should encourage people to habitually check their surroundings. They can also help to reduce the severity of damage and cost to building infrastructures and vehicles in the event of a collision. A review of exterior systems, markers and guideposts may also be beneficial, ensuring they are in good working order. Check too that your speed reducing ramps are up to scratch or if traffic flow could be bolstered by the addition of high-visibility as posts and chains, which can be relocated if and when necessary.
· One size doesn't fit all
And finally, tailor your decision-making to meet your specific needs. The one-size fits all approach doesn't always work in an environment where the balance between achieving optimum productivity and people's wellbeing is paramount. Consider your requirements in terms of quality, reliability and performance, and look at how your supplier can add value in facilitating your understanding of the role that visual communications solutions plays in securing a safer tomorrow.