FLEETMAXX SOLUTIONS announces the opening of a new office in Ipswich. Yes, that is correct. We are expanding, and despite other big-name organisations furloughing and cutting staff, we are actively hiring. As fuel card service providers, we are rejecting the course other operators take in closing places of work, and we are generating new working environments.  
We are kicking off our UK expansion in the east, occupying Unit 18 in Altitude Business Park – right next to the A14 and A12, overlooking the River Orwell – right in the middle of where business needs us. During this crisis, our group has been helping more than 50,000 customers keep moving. These organisations include HGV operators, hauliers, essential service operators, plumbers, builders, electricians, entrepreneurs, transport managers, fleet operators, sole traders, owner drivers and start-up companies that have been keeping this nation on its feet.
Our parent company is Oilfast Ltd, who are a substantial bulk fuel, lubricant and licensed Adblue® distributor. So, as a group, we have been secure in our staff retention during this Covid-19 situation. Now we are looking to find the best of the best to join FLEETMAXX SOLUTIONS. 
While the crippling impact of coronavirus has hit so many towns and people's livelihoods, FLEETMAXX SOLUTIONS Business Development Manager, Kyle Davey, is glad we have come to Ipswich. "I have spent seven years in the fuel card business, and ten years in sales. I found out about this new career opportunity through LinkedIn. I was searching for a position with a fuel card provider because I had just been furloughed by my previous employer. Finding this leadership position in my hometown is so fortunate."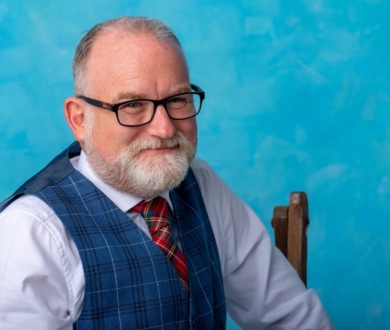 STEVE CLARKE – FLEETMAXX SOLUTIONS 
Steve Clarke, Marketing Manager at FLEETMAXX SOLUTIONS, agrees: "Kyle has the credentials we were seeking. His merits are remarkably high, when working for our competitor, he held the top sales of volume for more than two years. His dedication to working as a consultant, knowledge of road legislation in the Europe Union as well as the UK, and his portfolio of self-generated leads are the kind of achievements that stand out, and the personality we were seeking to fill this leadership role in a new area." 
The fuel card range at FLEETMAXX SOLUTIONS is valid at BP, Esso, Shell, and Texaco sites as well as supermarkets (Fuelgenie), independent retailers and specialist diesel networks, such as Keyfuels and UKfuels.
Our highly experienced fuel card sales team personally manage customers' accounts to ensure we meet all fuelling requirements. We adopt a consultative approach and can offer solutions from the major oil companies that will be competitive, save drivers time and be highly secure. Customers will have online access to their account. Most important of all is the service begins the moment you enquire as the business manager is not just the consultant; they become your account manager from then on.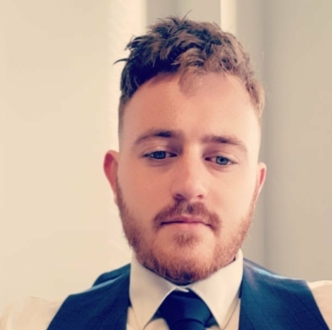 Kyle Davet – SOLUTIONS EAST – IPSWICH 
Kyle will be responsible for building up the team in FLEETMAXX EAST, the new Ipswich office. His goal is to add value and genuinely deliver promises with a team "where attitude matters more than experience". He says he "will mentor his team as people, not monitor by numbers". More importantly, he is immensely proud to be part of a bigger group that appreciates and motivates its employees.
"Everyone at FLEETMAXX SOLUTIONS works very hard to deliver what each customer needs from their fleet and fuel management supplier, great service, real savings and the security of working with a trusted partner," says Kyle.
So, why would you want to become a customer of a firm whose staff love working there? Here are some genuine customer comments about us – their trusted partner:
"Many thanks, we are saving £100+ per week, we highly recommend FLEETMAXX SOLUTIONS," says TCL Construction.
"Consistently good prices week in, week out. Leeanne Docherty is well worth speaking to," says HSP Couriers.
"Alan Hobson is always very approachable, and he will go out of his way to help whenever he can," says Co-op Funeral Services.
"Excellent for fuel cards and vehicle tracking. Demi is a great account manager, very attentive and keen to help," says Michael Cluskey.
"Any hiccups we run into; I have no problems contacting Joe to resolve these with a quick response. I couldn't be happier with the service we are provided," says Devon and Cornwall DC Power Ltd.
For more information on saving time and money securing the best fuel card service, visit FLEETMAXX SOLUTIONS, visit www.fleetmaxxsolutions.co.uk